Prior keen to repay faith
Matt Prior is delighted to have repaid the faith shown in him by captain Alastair Cook and England's selectors, but knows he needs to keep doing so.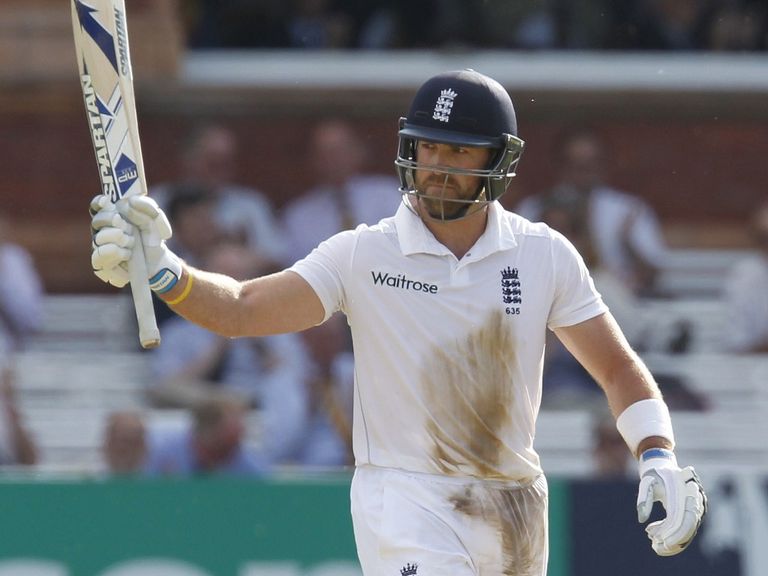 Joe Root's unbeaten 200 was the cornerstone of England's 575 for nine declared, before Sri Lanka replied on day two of the first Investec Test with 140 for one at Lord's.
But Prior's 86, in a crucial sixth-wicket stand of 171 with Root, was a very notable performance too - from a cricketer many suggested might not be able to hold back the passage of time by reclaiming his status as first-choice Test wicketkeeper this summer.
Prior endured a miserable winter, more so even than most others in England's Ashes whitewash Down Under, but has held off the threat from rising star Jos Buttler to his position behind the stumps.
As he reflected on his story so far, the 32-year-old spoke not just of his need to justify Cook's faith but self-belief that he can too.
"When people put faith in you, you do feel a certain pressure to back them up," he said.
"I certainly wanted to do that.
"But there was a reason why they did put faith in me.
"I hope I showed why I'm in position now.
"But it's (just) one innings. I would have liked to have got more."
Prior had several months, after being dropped last December, to work out what he needed to do to return - a process which was placed in more doubt when an Achilles injury severely curtailed the start of his season with Sussex.
"It's amazing, when you have a bit of time away, you can get quite good clarity on things," he added.
"When you are close, or in the bowl, it's quite hard to come out of the fog.
"But having had that bit of time, there have been certain things that I've changed."
Prior needed something to go his way too, and a marginal 'umpire's call' in his favour when Sri Lanka thought they had him lbw for nought was especially welcome.
"Ultimately you need a bit of luck as well," he said.
"I don't feel I had much over the last year, and that second-ball decision going my way was maybe the thing that turns it around again."
As for England's prospects of victory over the next three days, Prior expects they may need to exert a slow grind to take another 19 Sri Lanka wickets on a very benign pitch.
"We've played on wickets like this a million times," he added.
"We are not going to blast anyone out on that wicket - we are going to have to build pressure, get control and put a lot of dots on them to get wickets through pressure.
"It's understandable - after you get a big score you want to attack - the guys came hard, and that gave boundary options.
"We'll learn a lot from that session, and come again tomorrow to put pressure on them."