Adams hails 'terrific' Moores
Sri Lanka's batting consultant Chris Adams believes England coach Peter Moores has updated his methods since his first stint in charge of the national team.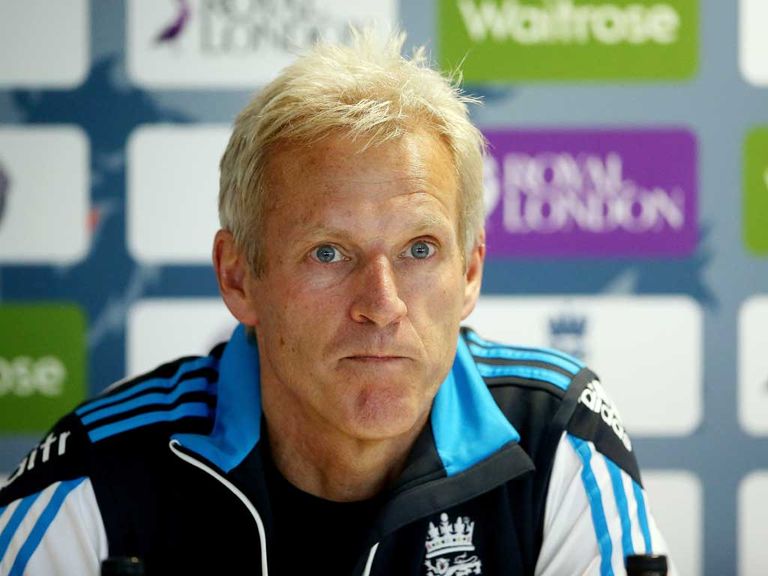 Adams, who was part of Moores' County Championship-winning Sussex side of 2003, believes the 51-year-old is not one to rest on his laurels.
He said: "He's always been a wonderful coach, terrific coach, great personality.
"The one thing I do know about Peter is that he never sits still. He's always looking to move himself forward, and increase his knowledge base.
"He expands out of the world of cricket, and looks at other high-performance sports around the world and how to relate that back to cricket.
"Certainly from my own involvement in this series, and watching him and the rest of the team perform, there's been a choke back on the world of sports science and back to some old traditional good habits - good routines and rock-solid practice and preparation around cricket skills.
"At the end of the day, that's what it's primarily about.
"There is a place for sports science in cricket, and a very important place, but you have to get the percentages right."
England may yet decide this week to pick wicketkeeper Jos Buttler for a Test debut - depending on the fitness of Matt Prior, another member of Moores and Adams' all-conquering Sussex side of yesteryear.
Adams was, like everyone else, very impressed with Buttler's maiden international century at Lord's two days ago.
"He's an unbelievable emerging talent - there's no doubt about that," he said.
"He's got a great temperament. He hits the ball in his own special way, and creates great power and bat speed.
"But his greatest talent, from what I've seen of him so far, is his temperament - which is superb in this environment.
"We saw that the other day, in an amazing innings. He had no right to play that really."
Adams predicts it is a matter of when, not if, Buttler plays Test cricket.
"If he can keep his feet on the ground, and his head clear of too much junk, he'll go a long way - in all forms of the game as well.
"I expect him to play a major part for England in the future.
"At some stage, you have to make your Test debut - if you're that good and that talented, there has to be a leap of faith somewhere.
"But if they have Matt Prior fit and ready to go, they have an incredible cricketer in him with great statistics and experience behind him.
"So I would expect that would be their first option.
"If he's not available, you start to look at your other options - of which Jos is one."