Flintoff looking long term
Andrew Flintoff is looking at his return to cricket as a long-term thing and not just for this season.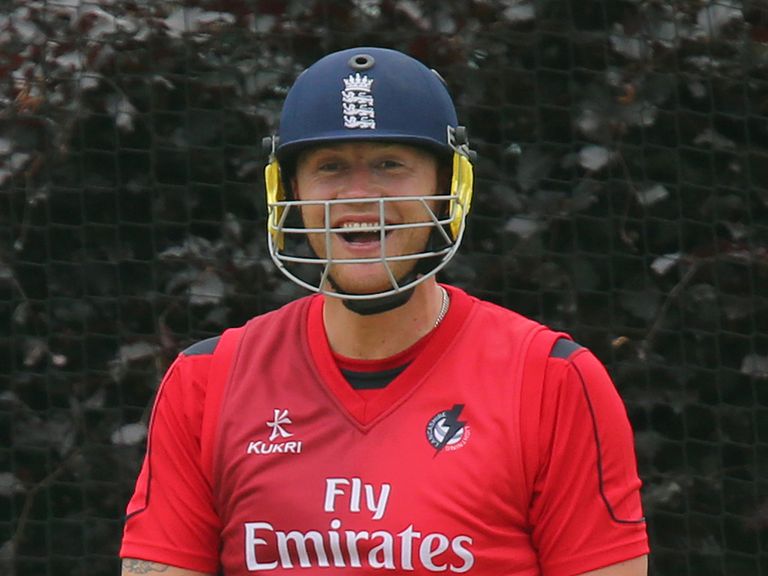 Five years after retiring from the sport, Flintoff announced on Friday he will play for Lancashire Lightning in the Natwest T20 Blast and could line up against Yorkshire next Friday.
The 36-year-old knows he has no guarantees about getting a place in the Lancashire line-up but is relishing the opportunity to get back into competitive cricket and insists he is not treating it as a short-term comeback.
He told BBC Radio 5 Live: "I've always wanted to play for Lancashire and getting the opportunity to do that (again) I jumped at it.
"It's a massive bonus I'm in a position to play Twenty20 cricket. It's got to be for the right reasons as well. I'm playing for the reason I first started playing cricket, because I love the game and I enjoy it."
Knee trouble and wear on his body led Flintoff to retire in 2010, and he has found recently that bowling in the nets "hurts a little bit".
But he is determined not to let it prevent him return to action.
"I don't want it to be for (just) one year. I'm 36. I feel young, I behave like I'm young," the former England captain said.
"I can't guarantee performance. I might not get picked for Lancashire's first team. I've got to prove myself."
Lancashire director of cricket Mike Watkinson has warned the Ashes 2005 hero he will not be an automatic pick for the Twenty20 side.
"He needs to get his name on the sheet first," Watkinson told BBC Sport:
"Is he going to be the same? Probably not. But he is still going to be a decent competitor and a good influence."
The explosive all-rounder has been training with Lancashire for a few months and Watkinson revealed the idea of a return came after seeing Flintoff batting in the nets.
"We were on a pre-season tour in Dubai and we got a message back that Fred was involved with some of the academy sessions," Watkinson said.
"I saw him hit some balls in the indoor centre against the bowling machine.
"It was at a good speed and he was really coping with it and crunching them through. I'm thinking, 'you can hit a ball here, Fred'.
"He has such a good physique and the class with bat and ball shone through. It has developed from there really."
Flintoff, who represented England in 79 Tests, 141 one-day internationals and seven Twenty20 games, is expected to feature for boyhood club St Annes against Penrith in the Northern League on Saturday.
St Annes captain Andy Kellett said: "Andrew is as fit as a fiddle - that is why Lancashire are so happy for him to play for them again.
"It will be a bit weird for me being captain of the side when there is a former England captain in the side, but I have done it before."
Former England captain Sir Ian Botham was less enthusiastic about the all-rounder's return and believes that he may be setting himself up for a fall.
"While I wish him all the very best, I think he is making a massive mistake," he wrote in his column in the Daily Mirror.
"We've not seen Fred on a cricket field since those memorable days in 2009 - and five years is a long time out of the game.
"For those that can't remember that far back, Fred had no choice but to quit cricket because of a chronic knee injury that had made walking difficult let alone bowling at 90 miles an hour.
"Unless he's managed to swap knees with someone, I don't know how it has suddenly got better, allowing him to tear in and play the game properly."
He added: "To come back after five years out of the game and with that injury still in the background is a huge risk. I just hope he does not let himself down too badly."