Joyce anger at fixing charges
Sussex captain Ed Joyce admits the county side are angry and distressed after being tainted by the match-fixing charges brought against former players Lou Vincent and Naveed Arif.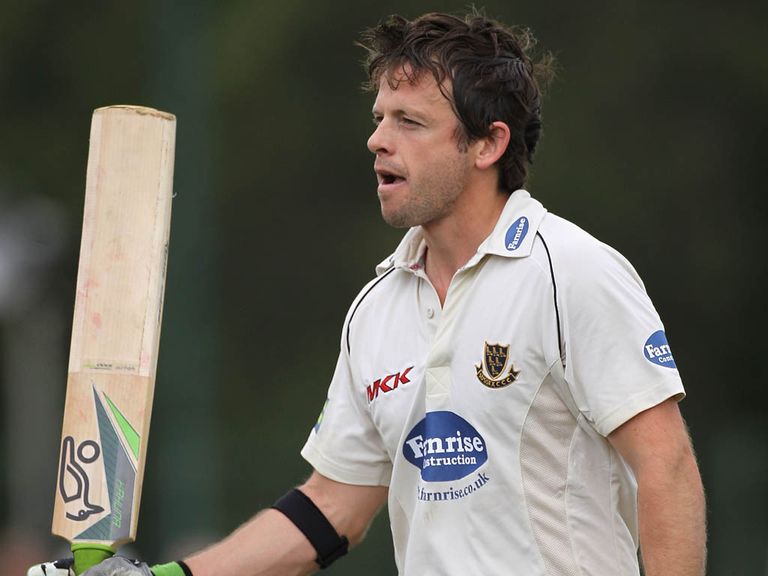 Playing and coaching staff gathered on Sunday morning to discuss the allegations in a meeting that professional cricket manager Mark Robinson has revealed was conducted in an atmosphere of shock.
Speaking publicly about the 14 charges brought against Vincent and six against Arif by the England and Wales Cricket Board for the first time, Robinson insists the scandal "sickens and disgusts us".
Chief executive Zac Toumazi stressed it is the action of two individuals and not the club that is under investigation, but Joyce understands the finger of suspicion will continue to hover over the PROBIZ Country Ground.
"My reaction to these stories was anger. There was a lot of anger in the dressing room," Joyce said.
"The question 'does Sussex have a problem?' is what comes when you get a couple of alleged bad apples in your team. People start questioning the things you do.
"There was a huge amount of anger when we met on Sunday because everything we do as a team is about winning games.
"To think there could be people in your midst who aren't doing everything they can to win is the worst thing you can do to a professional sports team.
"I'm as confident as I can be that it wouldn't happen again because we have lots of good people.
"You can't ever be 100 per cent confident because there are bad apples in every walk of life.
"But we have a great bunch of people with great leadership, so we're confident we're in a good place right now."
The charges against 35-year-old former New Zealand batsman Vincent and 32-year-old pace bowler Arif, who played for Pakistan A, relate to separate matches in August 2011.
Robinson was at the helm when the corruption is alleged to have taken place and the most successful coach in Sussex's history voiced his anguish over the first charges of fixing to be brought in English county cricket.
"The reason everybody is shocked is because you turn up and take as read that what you've seen is right," Robinson said.
"To find that maybe that wasn't the case is devastating. We have a dressing room that is hurting. We have a club that's hurting.
"The ECB's anti-corruption team worked brilliantly to get to this point. You don't want anything underhand happening.
"This will make us stronger and we will move on, but at the moment there is a bit of hurt.
"As a human being, you have to trust and believe in people and in the good of the game.
"This isn't a Sussex thing, it's in world cricket and everyone is aware of that.
"When we met on Sunday, the players wanted to express themselves and what they're feeling.
"Everything that they stand for as individuals has been tarnished. They wanted to express their remorse if these charges are proven."
The players, neither of whom play in England any more, have been suspended and face lifetime bans - effective worldwide - if the charges are proven.
The charges centre on a 40-over match between Sussex and Kent at Hove in August 2011, while Vincent is also charged in relation to a Twenty20 match between Sussex and Lancashire in the same month.
There is no suggestion that any other players from either Sussex, Kent or Lancashire were involved.
Sussex released a statement outlining that they worked very closely with the anti-corruption units of the International Cricket Council and ECB to establish the facts of what occurred in the two games under suspicion.