England regroup after drubbing
England will head to Manchester with a clean slate against Sri Lanka in the Royal London series, despite their near record defeat in Chester-le-Street.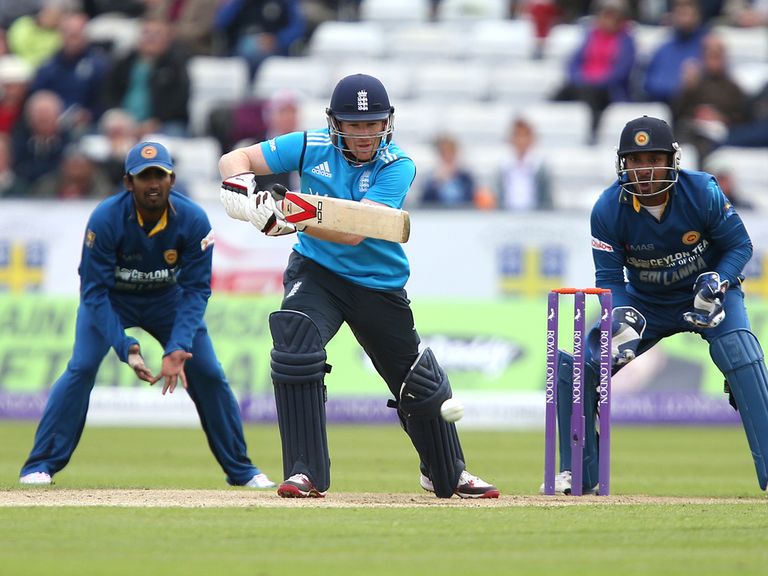 Eoin Morgan, deputising as captain for the injured Alastair Cook, did not dispute that England could scarcely have batted any worse on their way to 99 all out and defeat by 157 runs.
It was their widest-margin ODI loss on home soil, and lowest total in this country since 2001.
Morgan, however, believes there is no sense dwelling on the miserable showing as England travel south-west in hope of better with the series level at 1-1 and three to play.
"This is a performance I think we've got to draw a line under, and look forward to Manchester," he said, after Nuwan Kulasekara (three for 15) and then Sachithra Senanayake (four for 13) had run through England.
"We look into it as inviduals. But as a side, it'll pull us together if somebody raises it - or everybody does - five or 10 per cent.
"You can come across these performances in T20 all the time - and you've got to wipe the slate, look at little things in your own game and bring them into the next game.
"You can't look into it too deeply - you'd be here for weeks."
Morgan's rationale is that the performance was just too bad to be a true reflection on a team which was minus Cook, with a tight groin which is not expected to keep him out of the next match.
"I don't think it's going to be a huge setback," he said.
"I think it'd be a bigger one if we fell 40 runs short, had substance throughout the whole innings, looked like we were going to win.
"I'm not going to dwell on it a hell of a lot ... but certainly as a batting unit, there are a few guys who need to up their game a little bit.
"With the series in the balance, we've got to do that for Manchester."
For the second match running, in the space of three days, off-spinner Senanayake was recording career-best figures against England.
"He's a good bowler," added Morgan.
"I actually played quite a bit with him at the IPL.
"He has very good skills.
"None of the guys have faced him before - and he's got that unusual action, where he has a couple of different variations, so the more we face him the better we will get.
"It's a bit like facing (Lasith) Malinga. Until you face it, you can't really practise for it.
"I believe we have the skill to have more intent against him."