Giles Clarke feeling good
Giles Clarke believes an improved atmosphere within the England set-up has already put them on the road to recovery following their "appalling" whitewash defeat in the 2013-14 Ashes.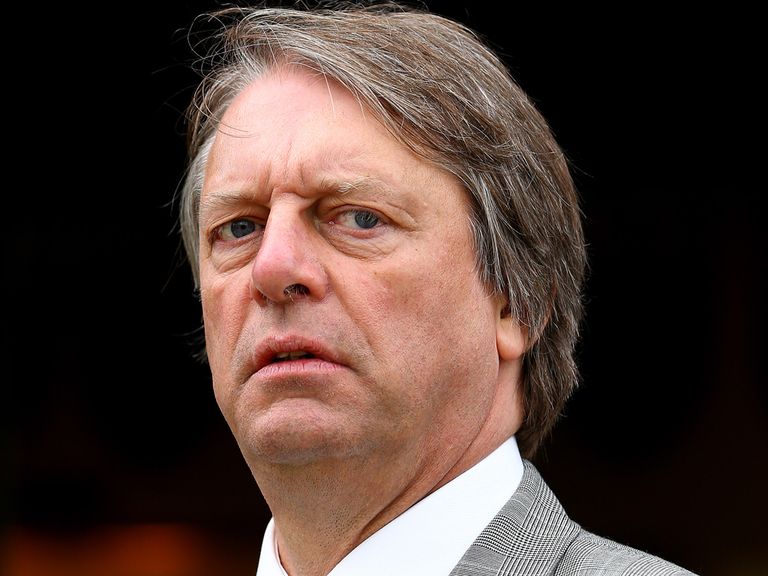 The England and Wales Cricket Board chairman told the BBC that the 5-0 series loss Down Under was "unacceptable", but the changes since then could lead to Alastair Cook's side climbing back to the top of the world rankings.
New ECB managing director Paul Downton launched a complete review of the set-up in the wake of the dismal tour, which also led to Andy Flower's resignation as team director and the termination of Kevin Pietersen's central England contract.
While Flower has retained a role at the ECB as technical director, Graham Gooch, Richard Halsall and one-day coach Ashley Giles have all gone through the exit door.
Former Lancashire coach Peter Moores is now in charge of the national side for a second time and Clarke feels the players will benefit from the backroom shake-up.
"There have been quite significant changes to the team. It is a younger group now with fresh faces. That often leads to a change in atmosphere and I think that is a good thing," he told the BBC.
"We now have new challenges ahead of us and our prime aim is to get back to being number one in the world at Test and one-day internationals."
Regarding Pietersen's departure, Clarke suggested the South African had become disengaged with the rest of the squad during the tour to Australia and that no further explanation of the reasons for his omission was needed.
He added: "I thought Paul Downton was very clear. He stated there is no smoking gun. He arrived in Sydney and he said he saw a player who was disconnected.
"Paul Downton is an experienced Test player, a man of great judgement, an outstanding individual who has already impressed everybody since he took over the job.
"He's received the most repulsive amount of abuse over social media and the like for no good reason. We are lucky to have a man of his calibre in that role. He has carried out his activities quietly, thoughtfully. He has spoken to a great number of people and he has impressed everybody.
"And, as far as Kevin is concerned, I'm sure he will want to stay in the world of cricket. Sometimes you are not picked and sometimes you are and you have to live with what happens. But in the end the world of cricket has to get on with each other."