Bell: Do more to stop fixers
England batsman Ian Bell believes regulations could be tightened in an effort to combat the possibility of corruption in county cricket.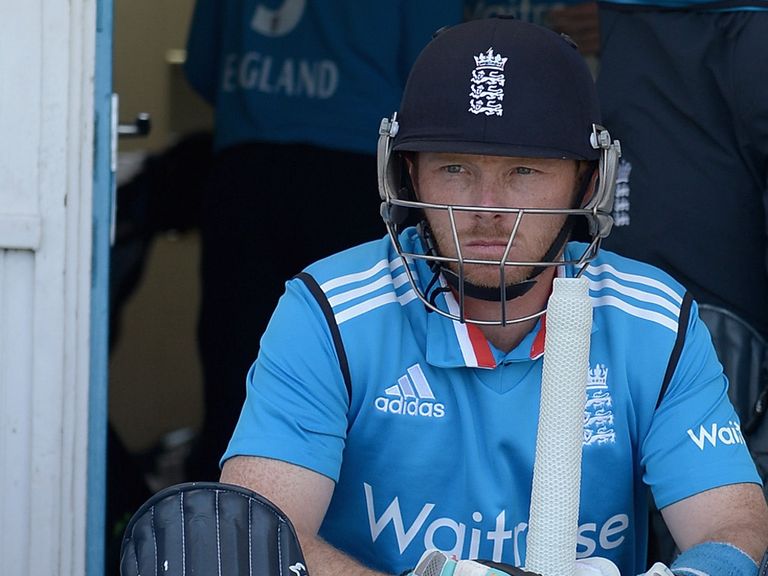 On international days, players must hand in their mobile phones to a team security official at the start of each day, collecting them at the close of play, while only designated staff may have access to the internet.
It is part of the effort to stamp out spot-fixing, the practice of making certain a specific event happens at a specific moment so sums can be wagered.
The issue - for which Mervyn Westfield was jailed in 2012 - has resurfaced after revelations from former New Zealand cricketer Lou Vincent this week.
Bell, speaking at Lord's, the scene of the Pakistan spot-fixing scandal of four years ago, said: "It's the cancer of the game that needs to be eradicated.
"It's frustrating to see it cropping again. Lou Vincent is saying that it's in five different countries that he's played in. That's unbelievable.
"In county games there is nothing. There are no rules in place as far as I'm aware.
"There are no rules or regs in county cricket to say you can't do anything (with your phone).
"I haven't seen anything at Warwickshire that helps the guys or helps them understand or gives them any more advice. Maybe there is more that can be done at domestic level."
An England and Wales Cricket Board spokesperson confirmed there are no such procedures in place in the county game, but insisted it was not complacent.
An ECB spokesman said: "We don't feel the need to take away players' mobile phones or laptops at televised county matches. It is a judgement call made by the anti-corruption unit.
"We are constantly vigilant but don't believe corruption is endemic in county cricket. We take measures proportional to the level of threat."
A get-tough policy may be applied by England captain Alastair Cook this summer after the Ashes annihilation.
Cook has already shown his ruthless side by being party to key decisions since returning from the 5-0 defeat - notably dispensing with the services of Kevin Pietersen and long-time mentor Graham Gooch, who was batting coach - after a period of introspection which left him considering his own future as skipper.
Now Bell anticipates nice-guy Cook will show his sterner side.
"He's a top bloke," added Bell, who could play in next week's Twenty20 with Sri Lanka at The Oval.
"(But) I'm sure over time he will be harder on the players.
"A lot of the time as a player you learn a lot more from your mistakes in a bad series than you do in a good series.
"This could be the start of him becoming a great captain for England."