Sangakkara eyes county return
Veteran batsman Kumar Sangakkara is convinced he will learn as much as he teaches on his return to county cricket in England.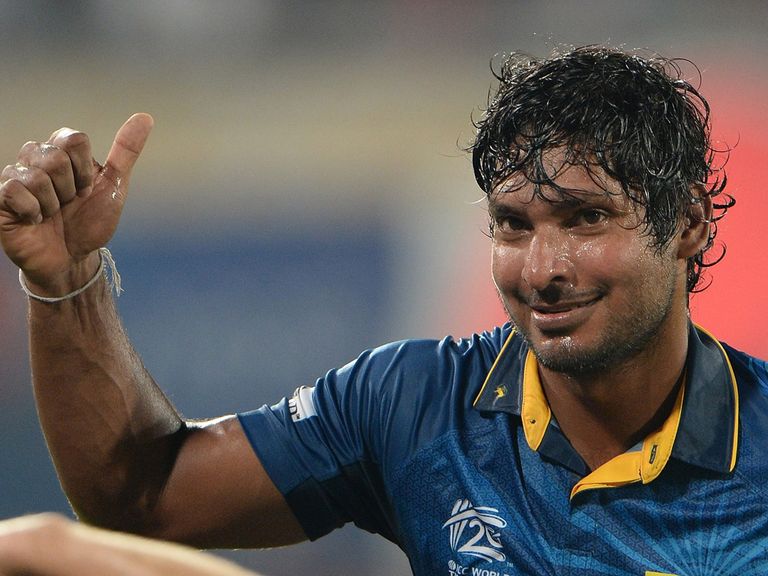 The 36-year-old Sri Lanka superstar will play for Durham in their LV= Championship fixtures against Yorkshire and Sussex before joining up with his international team-mates for their engagements against England later in the summer.
Sangakkara, who had a season at Warwickshire in 2007, has been recruited on a short-term contract to bring experience and proven quality to a team which lifted the title last season despite its relative youth.
However, a man approaching the latter stages of his career is adamant that he still has much to learn from the game.
Sangakkara said: "Learning is a two-way street, that's what I have always found, especially on the county circuit.
"I remember when played for Warwickshire, when I first walked into the dressing room, they had all the questions because I was at that time an international cricketer.
"But I found that I learnt probably much more from watching the county players go about their business, the way they approached games, how they prepared and also talking to them about playing in these conditions, so I think I will probably get as much help as I am able to give."
Sangakkara left behind a steamy Colombo to head for Chester-le-Street, which greeted his arrival - he apologised to the media for his lateness after getting lost on the way - with grey skies.
But it is just that change of surroundings, and the famously testing batting conditions at the Emirates Durham International Cricket Ground, which provide the attraction.
Asked about the challenge ahead, he said: "I think it's the different conditions throughout the summer. It starts off cold and you move on to warmer, more pleasant days in the summer.
"Mark Benson used to talk about Aravinda Da Silva when he played for Kent. In early summer, Aravinda came in and they thought he was the worst signing they had ever made.
"Then he started churning out hundreds when the sun came out, and he said he'd never seen batting like that.
"It's really important for cricketers to be able to come to terms with those challenges.
"It's not just a case of skills, but it's mentally being able to adapt. A lot of people talk about mental strength, but it's more about mental skills and adaptability than anything else. That's what gets you through the tough times.
"If you play a full season, it's not an easy season. To wake up every morning, the weather challenges you and the constant travel to be able to withstand the pressure of the schedule year after year, it really builds character.
"That's something that's really important, not just in cricket, but after cricket."
Sangakkara, who hinted he could return to county cricket once he has retired from the international game, will use his short time with Durham to prepare himself for Sri Lanka's two Tests, five one day internationals and single Twenty20 showdown with England.
England had into the series in a state of flux in all forms of the game, and Sangakkara is hoping for a successful tour.
He said: "Playing England for us has always been a challenge. We don't have the pace and firepower that England, Australia, South Africa and even Pakistan have.
"But we have a lot of skill and variety in our attack. Our fast-bowling group has improved a huge amount over the last two years.
"We have got guys pushing into the mid-140s [kilometres per hour] regularly, we have got guys who can swing and seam, so this time around, we hope that it will be different.
"[The last tour in] 2006 was a pretty successful year for us - we drew the Test series 1-1 and it was 5-0 in the one dayers to us, so we have positive memories of coming here.
"But to win a series, that's a real dream."