Ford: Farbrace will add value
Paul Farbrace can quickly help England reverse their fortunes after a dismal winter, according to his Sri Lanka coaching predecessor Graham Ford.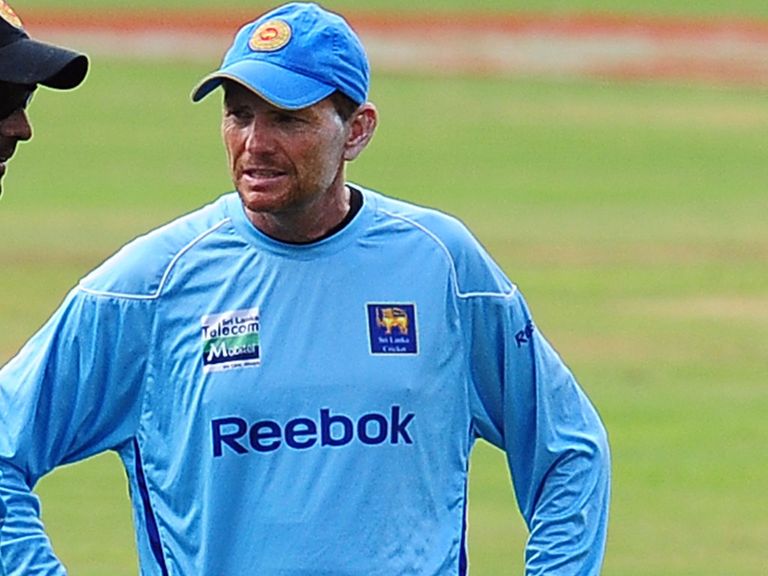 Farbrace has resigned his Sri Lanka coaching post, with the ECB preparing to confirm his appointment as new England boss Peter Moores' assistant on Wednesday.
England are bidding to turn their Ashes whitewash on its head in summer Test action against Sri Lanka and India.
Farbrace succeeded current Surrey head coach Ford at Kent in 2010, then also followed the South African's Sri Lanka tenure.
Now Ford is backing former England Under-19s coach Farbrace to usher in a fresh era of success with England alongside new boss Moores.
"He's a fantastic guy and a very good coach, so he'll bring a lot of value to the set-up," 53-year-old Ford said.
"I'm not sure what's gone on out in Sri Lanka or how it's all come about, but there's no doubt that he's a 100 per cent man, very energetic, a good coach and he will really add a lot to the whole set-up.
"He's a very knowledgeable coach; he's coached at various levels, the England women's team and England Under-19s.
"I think his coaching CV is a very good one, but he's a bloke who will show a lot of energy and a lot of care for the players.
"At that level they are looking for a lot of support, and he's the man to give them that support.
"I think they've both got a lot of coaching experience, good blokes both of whom are very highly respected amongst all the players I've talked to.
"So you would only think it will be positive.
"I guess it's been a bad winter for English cricket, but I think it's been more of a little wobble.
"There are lots of very good players around and perhaps a little change at the top will straighten things out quickly and I'm sure they'll be in for a good summer."
The ECB's managing director Paul Downton had hoped to be in a position to announce Moores and Farbrace as a duo in last Saturday's unveiling press conference at Lord's.
Compensation wranglings had delayed Farbrace's appointment, though, leaving Moores to meet the press alongside captain Alastair Cook and Downton.
Sri Lanka Cricket has been seeking compensation for the departure of Farbrace, whose contract ran until after the 2015 World Cup. He had been in the role less than four months.
Farbrace's resignation paves the way for the ECB to finalise terms on compensation with SLC.
Sri Lanka had paid £40,000 to release Farbrace from his role as Yorkshire's 2nd XI coach, and are battling for a settlement.
Setting the negotiations aside, Ford said the Farbrace-Moores duo should help revitalise England in next to no time.
"It's very hard for me to comment because I haven't spoken to anyone involved, but it seems as though there's a real intention to rebuild," Ford said.
"So they may be looking at one or two players, but there's a lot of talent around, and some really fine players within the group already that will be the leaders of the set-up.
"So one would think that it won't take long before England are really firing again.
"The ECB are very professional about what they do, they have a lot of professional systems in place to ensure the players are able to perform, and you would think they will get back on track pretty quickly and hopefully that will lead to some continued success."
---
New Sky Bet customers: Free matched bet up to £30
---