Surrey wait on Ansari
Zafar Ansari will find out on Tuesday morning whether he can return to action in Surrey's LV=County Championship Division Two clash with Essex at The Oval after receiving hospital treatment for concussion.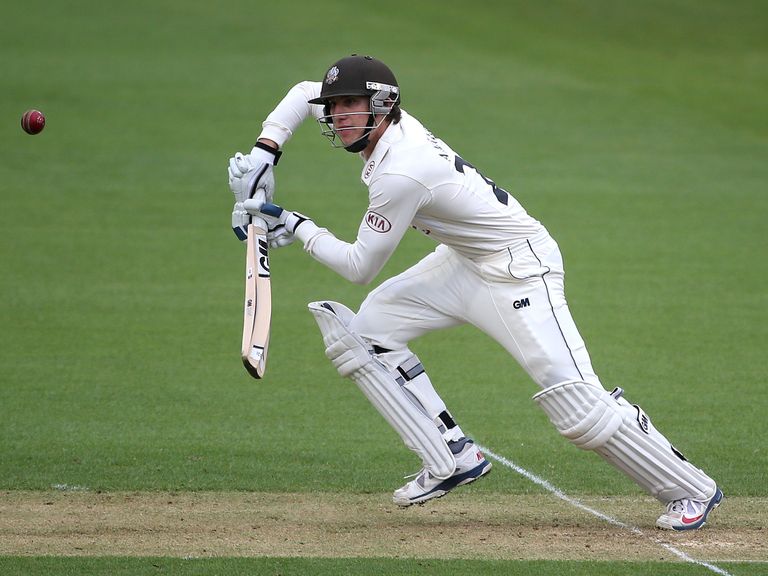 Spinner Ansari was discharged from hospital for further assessment by Surrey's medical staff after sliding head-first into the boundary fence on Monday.
The 22-year-old hared onto Alastair Cook's back-foot off-drive after failing to collect at the first attempt, and in his desperation to atone he slid straight over the boundary rope and into the fence.
The former England Under-19 slow bowler was back at The Oval by mid-afternoon, but did not return to the field of play on the second day of four against Essex.
Ansari will require the all-clear from Surrey's medics before he can return to action, with bowling coach Stuart Barnes praising his commitment, if not his judgement in chasing a lost cause.
"He's back; he was concussed, so he's in the hands of the medical team," said Barnes.
"The fielding coach Chris Taylor is pretty pleased with his desire to stop the ball; we're all thinking he's a bit of an idiot for doing what he did, but he's okay.
"I'm not sure what part if any he's going to play in this game, but he was back upstairs earlier on.
"I don't know what medically they prescribe when someone's had concussion, and I don't know how bad it was, so we'll just have to wait on that."