Tale of woe again for Foxes
Dave Tickner previews LV= County Championship Division Two and expects another year of strife for Leicestershire.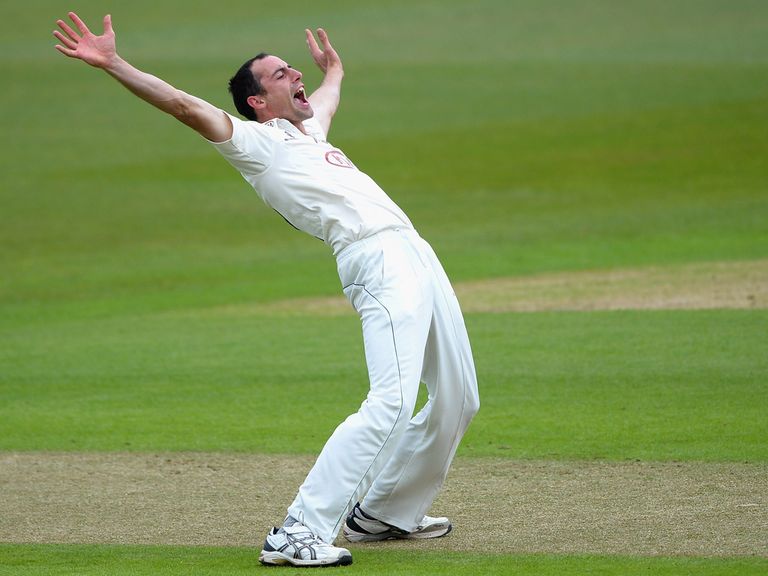 This year's county season sees plenty of changes, with the NatWest T20 Blast replacing the more sedate-sounding Friends Life t20 and the new 50-over Royal London One-Day Cup coming into the schedule.
By contrast, the LV= County Championship sees only a slight tweak to the format, with 16 points for a victory, but five points for a draw (up from three in recent years) and the eight bonus points (five for batting earned every fifty runs between 200 and 400, three for bowling at three, six and nine wickets) available in the first 110 overs of the first innings.
There is also no change in promotion or relegation, with the bottom two in the top tier swapping places with the top two from the second flight.
One other change across the board has been an admirable attempt to standardise the cluttered and previously confusing schedule across the season. The result is most Championship matches taking place from Sunday to Wednesday.
Here's our team-by-team guide to Division Two, with our verdict on each side's chances and our betting recommendations.
SURREY
Sky Bet Odds: 11/4
Last Season: 9th, Div 1
Ins: None
Outs: Jon Lewis (Sussex), Zander de Bruyn (released), Gary Keedy (Nottinghamshire)
Overseas players: Graeme Smith (South Africa)
Strengths: They have the most experienced Test captain in history available all summer and focused only on Surrey after his international retirement. In Tim Linley, Jade Dernbach, Stuart Meaker, Chris Tremlett they possess a high-class pace-bowling attack. Steve Davies was back approaching his best last season with the bat, Vikram Solanki remains one of the classiest batsmen on the circuit and youngsters like Dominic Sibley and Zafar Ansari look well placed to develop and come into a team now that some of last year's old lags have departed. If cricket were played on paper, this team wouldn't be in this division.
Weaknesses: Cricket, though, is still played on grass. Last season was horrific. Just one win, Chris Adams sacked midway through a season that eventually saw a team that at various points featured Graeme Smith, Ricky Ponting and Hashim Amla finish bottom of the pile. Confidence is low, and the club is rebuilding. The pressure and expectation - from outside if not within the club - of an instant return to the top flight brings its own problems. While Lancashire were able to bounce back last season, the likes of Hampshire and Essex show that 'big clubs' cannot always expect an easy route back out of the second tier.
Verdict: They should get promoted. They should win the division. They should not be trusted to do so at the prices available. Smith is a ludicrously impressive figure, but does he have the body or the heart for the long slog around Division Two of the County Championship? We just don't know. The quality in the squad is there and, in a division where most sides are stronger with bat than ball (five teams in this division drew at least half their matches last term) Surrey look to have more wicket-taking weaponry than their rivals. That may tip things their way, but there are simply too many unanswered questions around at the moment to trust the Londoners at 7/2. The best Surrey-based wager may well be Tim Linley in the top bowler market at 25/1. Clever, tall, accurate bowlers who know their game inside out tend to thrive in this division - think Alan Richardson, David Masters, Michael Hogan - and Linley fits the bill. He took 73 wickets when Surrey were last in the second tier three seasons ago and looks a spot of value when you consider Hogan is a mere 7/1.
HAMPSHIRE
Sky Bet Odds: 4/1
Last Season: 4th
Ins: Matt Coles (Kent), Will Smith (Durham), Joe Gatting (Sussex), Lewis McManus, Tom Barber
Outs: Dimitri Mascarenhas (retired), David Griffiths (Kent), Hamza Riazuddin (retired), Adam Rouse (released), Jack Sheppard (released), Michael Roberts (released), Jake George (released)
Overseas players: Kyle Abbott (South Africa)
Strengths: The top of the batting order looks strong even if Neil McKenzie will be missed. If Michael Carberry - as looks likely - loses his England place, then he, Jimmy Adams, James Vince and Liam Dawson (the latter pair both passed 1000 runs last season) look a formidable line-up. Hampshire have also recruited cannily; South Africa Test paceman Kyle Abbott is an eye-catching overseas signing, while Matt Coles comes in from Kent to further bolster the bowling resources. Will Smith adds yet more experience to the batting line-up.
Weaknesses: No frontline spinner and a feeling that one-day glory remains the focus at the Ageas Bowl. If Abbott fails to fire in his first county stint, the bowling attack could once again lack the venom to pick up the victories needed for a promotion push.
Verdict: Too short after yet another middling four-day season last time out. The batting is stronger than the bowling and limited-overs success looks more likely than promotion
ESSEX
Sky Bet Odds: 5/1
Last Season: 3rd
Ins: Monty Panesar (Sussex)
Outs: Maurice Chambers (Northants), Owais Shah (retired from first-class cricket)
Overseas players: TBC
Strengths: At full strength, Essex look another team of top-flight quality. The pace attack is varied, Monty Panesar is, if he can get his head right, a matchwinning spinner and there is plenty of class around in the batting line-up. Graham Napier starred with bat and ball last season, David Masters remains as reliable as ever with the ball while Reece Topley and Tymal Mills are the bright young things. Essex should see plenty of Ravi Bopara, and Jaik Mickleburgh should continue his development from last season.
Weaknesses: Essex have the air of nearly-men, and the underachievers tag can be hard to shift. Once again it was a case of close but no cigar last season as performances lurched from the sublime to the ridiculous, with the latter category topped off by the farcical 20 all out against Lancashire on a blameless wicket. A lack of consistency could again prove their undoing.
Verdict: Should probably have got themselves out of this division before now. There looks a good blend of youth and experience around the squad. They perhaps represent better value than the two above them in the betting but have endured too many near misses now to be trusted with your hard-earned.
DERBYSHIRE
Sky Bet Odds: 13/2
Last Season: 8th, Div 1
Ins: Stephen Moore (Lancashire), Scott Elstone
Outs: Alasdair Evans (released), Dan Redfern (Leicestershire)
Overseas players: Shivnarine Chanderpaul (West Indies)
Strengths: Showed the fighting spirit that got them promoted by fighting relegation right to the last and finishing six points clear of Surrey at the foot of the table. Three wins - all of them late in the campaign - was more than Surrey or Notts managed and the same number as Somerset. The side that went up in 2012 and performed stoutly in the top flight has largely been retained. Wayne Madsen was exceptional with the bat last season and has committed his future to Derbyshire, while Shiv Chanderpaul should continue to plunder plenty of runs in his own way once again. New coach Graeme Welch is widely respected within the game and should instil a winning mentality. Tim Groenewald leads a capable seam attack.
Weaknesses: The batting was too reliant on Madsen and Chanderpaul last season. Stephen Moore's signing should help, but his recent form is little to shout about. The fragile batting and superior bowling means Derbyshire are a side that draws rarely. They had only three stalemates last season; only champions Durham with two had fewer in either division. The extra two points available to sides who avoid defeat may not seem much but it would, for instance, have been enough to condemn Derbyshire to bottom spot below Surrey in the top flight last term.
Verdict: Far from disgraced in relegation from the top flight last season, an instant return should not be ruled out. If Moore can recapture his best form and take some of the burden off the estimable Madsen and Chanderpaul, and the seam-bowling fires, Derbyshire should be there or thereabouts
KENT
Sky Bet Odds: 7/1
Last Season: 7th
Ins: Mitchell Claydon (Durham), David Griffiths (Hampshire), Charlie Hartley, Matt Hunn
Outs: Mike Powell (retired), Matt Coles (Hampshire), Charlie Shreck (Leicestershire), Benedict Kemp (released)
Overseas players: Doug Bollinger (Australia)
Strengths: Batting. Last season Kent batsmen amassed 16 centuries and five men averaged over 40. If the talents of Sam Northeast and Daniel Bell-Drummond come to the fore after mediocre 2013 seasons, then runs should not be a problem for Kent. Losing just two of 16 matches points to an ability to stay in games.
Weaknesses: But winning just three points to problems with the bowling attack. Kent were the only team in either division to average under two bowling points per match, picking up just 31 all season. Their leading wicket-taker, the now-departed Charlie Shreck, took just 33 scalps. With Matt Coles having jumped ship to Hampshire, Kent's bowling looked weaker still making off-season recruitment a priority. Happily for Kent fans, steps have been taken. The experienced Doug Bollinger comes in as overseas pro - he's available all year and enjoyed a fine Aussie summer with NSW which culminated in an international recall - while Mitch Claydon arrives from Durham and David Griffiths from Hampshire.
Verdict: The archetypal second-tier side last time out; plenty of batting, precious little bowling. Unlike others, though, they have taken significant steps to remedy that. At the price available, they're big enough to back each-way for a top-three finish which looks well within their compass. The improved bowling should help turn some of those 11 draws into victories; in a congested division, two or three such swings could be sufficient for promotion.
GLOUCESTERSHIRE
Sky Bet Odds: 8/1
Last Season: 6th
Ins: Tom Smith (Middlesex), Will Tavare
Outs: Richard Coughtrie (released), Paul Muchall (released), Ed Young (released), Richard Dawson (retired)
Overseas players: Michael Klinger (Australia)
Strengths: A solid batting line-up means Gloucestershire have an impressive ability to stay in competitive in matches. Four Gloucestershire batsmen passed 1000 Championship runs last term; five had averages in excess of 45 from 12 or more games.
Weaknesses: Perhaps inevitably - and highlighting something of a trend across the division - a record of only four wins despite those batting efforts shows the bowling was not quite up to standard.
Verdict: The batting will once again be strong enough to keep them away from the foot of the table, but the bowling will be weak enough to prevent a promotion push. Last season's record of four wins, four defeats and eight draws rather neatly sums up where Gloucestershire find themselves.
WORCESTERSHIRE
Sky Bet Odds: 12/1
Last Season: 5th
Ins: Ed Barnard, Joe Clarke
Outs: Richard Jones (Warwickshire), Neil Pinner (released), Steve Leach (released), Michael Johnson (released), Aneesh Kapil (released), David Lucas (retired), Alan Richardson (retired)
Overseas players: Saeed Ajmal (Pakistan)
Strengths: Consistent overachievers in recent years, with a couple of top-flight stints under their belts. Saeed Ajmal should hopefully be available for a good chunk of the season; securing a spinner of his undoubted world class for another stint is a real coup.
Weaknesses: The seam bowling looks desperately short. For so long the Pears have relied on the astonishing efforts of Alan Richardson, but now the fans face what they must have long dreaded. His retirement to take a coaching role with Warwickshire leaves a hole that cannot be filled. He took at least 50 wickets in each of the last four seasons, twice at an average under 20. With Richard Jones leaving and David Lucas joining Richardson in retirement, there is suddenly a great burden on the likes of Jack Shantry. To make matters worse, Worcestershire's other star of 2013, Moeen Ali, looks set to spend considerable time on England duty.
Verdict: Without Richardson's wickets, it's just impossible to see how Worcestershire win enough games - especially in the first half of the season - to climb above mid-table at best this time around.
GLAMORGAN
Sky Bet Odds: 10/1
Last Season: 8th
Ins: None
Outs: Simon Jones (released)
Overseas players: Jacques Rudolph (South Africa)
Strengths: Michael Hogan is back after last season's success; he led the division wicket charts, took over 100 wickets in all formats for Glamorgan and, by backing up that success with further scalps for Western Australia, was the world's leading first-class wicket-taker in 2013. Jacques Rudolph is an experienced county performer and bolsters a batting line-up too fragile last year to capitalise on Hogan's excellence. All-rounder Jim Allenby was one of county cricket's standout performers last season and should go well again. A run to the final of the YB40 last season, the return of Hugh Morris as Director of Cricket and the arrival of Toby Radford as head coach have brought new-found optimism.
Weaknesses: Last season Glamorgan lacked killer instinct, too often failing to capitalise on excellent positions. Three wins was a disappointing return. Last year the Welsh side were far too reliant on the runs of Allenby and veteran Murray Goodwin - no-one else reached 700 in the Championship, only Mark Wallace 600 - and the wickets of Hogan.
Verdict: Hogan's return and the addition of Rudolph should at least be sufficient to keep Glamorgan clear of Leicestershire. It may take them past the likes of Worcestershire and Gloucestershire as well, but is unlikely to take them out of the division.
LEICESTERSHIRE
Sky Bet Odds: 33/1
Last Season: 9th
Ins: Charlie Shreck (Kent), Dan Redfern (Derbyshire)
Outs: Claude Henderson (retired), Matthew Hoggard (retired), Robbie Williams (released)
Overseas players: Ramnaresh Sarwan (West Indies)
Strengths: Ned Eckersley scored a stack of runs last season, and Ramnaresh Sarwan should be available for more than the five games he managed last season. After that, it gets tricky.
Weaknesses: A squad that failed to win a game last season and finished an eye-watering 70 points adrift of eighth-placed Glamorgan has only been slightly rejigged. Some improvement on last season can be expected, but perhaps only because it would be hard to do worse.
Verdict: Most of the teams already streets ahead of Leicestershire in this division have improved. Perhaps only a Richardson-less Worcestershire are palpably weaker. So Leicestershire need to find the equivalent of three maximum-point victories' worth of improvement just to avoid bottom spot again. Season-long 13/8 shots are not generally the best of bets, but that price is more than reasonable for Leicestershire to again claim the wooden spoon. Even if Sarwan does improve the batting - and he pulled up few trees in his five matches last year - it would still require Eckersley to back up last season's efforts for there to be any actual improvement.
CONCLUSION AND TIPS:
The standout bet, as outlined above, has to be Leicestershire to finish bottom. It's an odds-on shot in my eyes and 13/8 represents the value bet in either division for those prepared to invest in a relatively short-priced ante-post wager.
The Grace Road outfit have done little to improve the squad that performed so dismally last year and none of the other teams looks poised to fall dramatically from last season's effort.
Kent have invested shrewdly over the winter and have an already-strong batting line-up that has scope for further improvement should the likes of Northeast and Bell-Drummond kick on as their talent suggests they could. The remodelled bowling attack looks much improved and capable of turning draws into wins.
They may have finished seventh last year, but only a couple of wins and 30-odd points separated them from third place. They look a side with scope for significant improvement with both bat and ball; that gap is easily bridgeable and they are at a price that allows the security of an each-way investment.
Finally, Linley's efforts when last at this level convince me he's worth siding with at 25s in the top bowler market. In a division not blessed with stunning bowling depth, his price is enough to tempt me in over the likes of Hogan or Bollinger.
Posted at 1715 BST on 03/04/2014.