ICC releases Jayawardene footage
The International Cricket Council has taken the unusual step of releasing the video footage used by third umpire Steve Davis to give Sri Lanka batsman Mahela Jayawardene not out against England.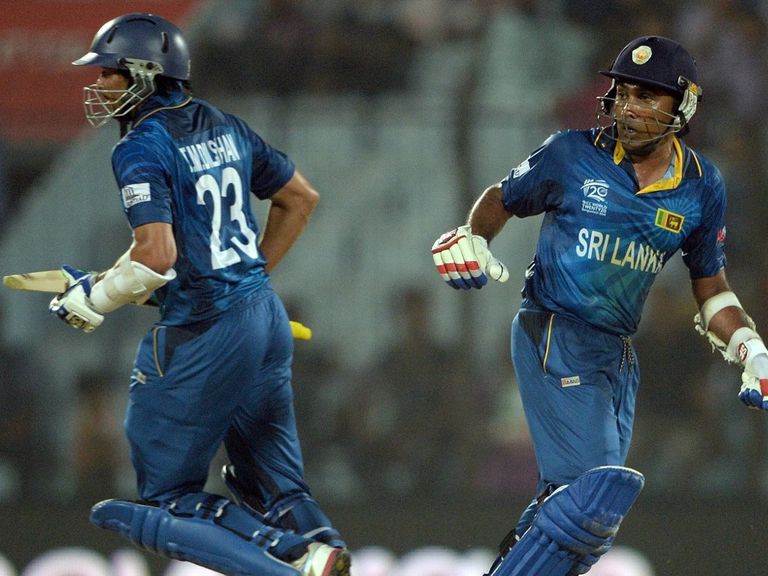 Jayawardene looked to be on his way for a golden duck in the World Twenty20 group match when he was held at cover point by Michael Lumb, but stood his ground due to doubt over what looked a tricky low catch.
England were clearly annoyed by the decision, with television replays apparently showing that Lumb held the chance cleanly.
But the ICC responded on Friday morning by sharing the precise shots used by Australian official Davis to give the batsman not out.
They showed Davis reeling back and forward and zooming in for a closer look on an angle that seemed much more ambiguous than those transmitted on the official broadcast.
A message on the ICC's official Twitter feed read: "There's been a lot of debate about Steve Davis' decision as 3rd umpire on the low catch by Michael Lumb in £EngvSL £wt20.
"Here at the REPLAYS that Steve Davis saw to make his decision."
England captain Stuart Broad said after the match: "We were confident it was out, Lumby was certain he had caught it but whenever it goes upstairs it's 50-50 isn't it?
"You're never quite sure what TV camera they have got so Mahela was well within his rights to stand there and take that risk. It worked out for him."