Parnell heads to Mumbai court
South Africa all-rounder Wayne Parnell is heading to Mumbai to fulfill a court appearance relating to drug-related charges in the Indian Premier League.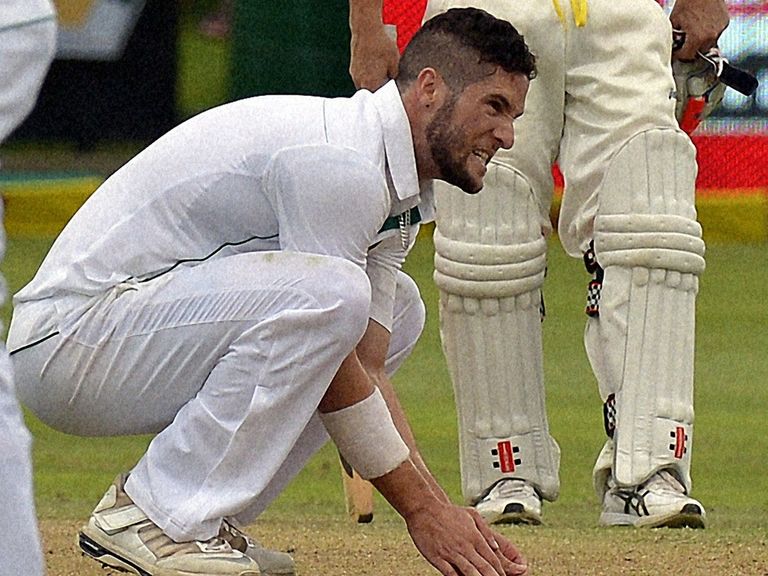 Parnell has yet to feature in the World Twenty20 and will miss the Proteas' third Super 10 match against Holland, which clashes with a pre-arranged court date.
Parnell has denied any wrongdoing in the 2012 edition of the IPL and was released on bail in Mumbai last year.
The player's manager Donne Commins said: "Wayne has been called to appear before the court in India purely for procedural purposes in relation to the court's ongoing administration of the case concerned.
"Our understanding is that there will be no substantive enquiries made of him at the hearing, nor will the matter be progressed otherwise than as a matter of procedure."
South Africa manager Mohammed Moosajee added: "We were made aware before the T20 World Cup that Wayne would have to travel to India to appear in court as a matter of procedure and we have made provision for this in our planning. It's unfortunate to lose him for a game in the middle of an important tournament him but we must respect the law.
"Furthermore, Wayne has expressed no wrongdoing so we hope that the case can be concluded as soon as possible. "
South Africa will be expecting to steamroller Holland following their world record low score of 39 all out against Sri Lanka on Monday.
The Dutch were outclassed in indecently quick time and captain Peter Borren admits the pain was felt hard among his squad, who are now desperate to recover a semblance of respectability.
"We've done a bit of analysis (on the Sri Lanka game) and emotionally it was pretty tough...that evening, going back to the hotel, I think there were a few boys on suicide watch," he said.
"Sri Lanka have a good bowling attack and we didn't value our wickets as much as we should have. But we woke up the next morning feeling pretty good, like it might have been a nightmare. We've had a little bit of time now, the boys have refocused and we're looking forward to making amends, showing we can play.
"We're very keen to compete, we've got three more games to do that and obviously in the first game we didn't compete at all. The team's in pretty good spirits and a big motivation for us is to show that we can play. We let ourselves down the other night."