Morgan looks safe option
Backing Eoin Morgan looks the way to go in the ODI series between West Indies and England, according to our tipster Dave Tickner.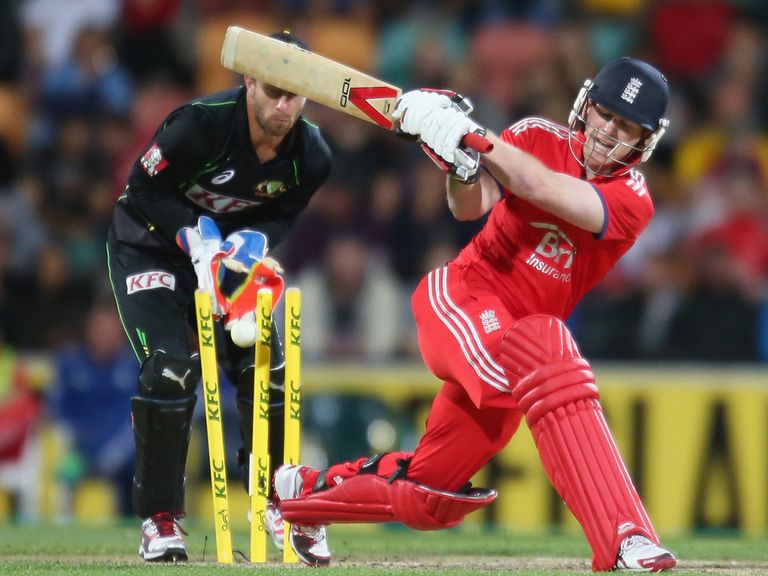 It's not really the done thing to start a preview by getting your excuses in early, but the three-match one-day international series between West Indies and England that gets under way on Friday is one where a few things need to be considered before placing any bets.
First, and most importantly, England have not picked an ODI squad. With next month's World Twenty20 tournament firmly in mind, they have sent a T20 party to fulfil both halves of this Caribbean jaunt.
It's an understandable call, but it leaves the England squad looking short of 50-over solidity with both bat and ball. ODI openers Alastair Cook and Ian Bell are both absent, while Stuart Broad and Tim Bresnan are the only established names in a callow attack.
For West Indies, destructive opening batsman Chris Gayle is absent as he nurses a back injury with one eye on the World T20.
It all means the value of form and past efforts is unclear.
And the formlines for both sides add precious little clarity in any case. Both sides have lost six of their last 10 ODIs, West Indies winning four and England winning three with one no result.
Also up in the air is how both teams will approach the games. Will they play them 'straight' as regular ODIs? Will they go all out at the top of the order T20 style and hope for the best? Attempt to find a third way between the two extremes? It's hard to know, and even harder to know whether these squads are really capable of making any of those work consistently.
The perhaps unsurprising result is that the series is almost a pick 'em, with those layers who do slightly favour one side over the other opting for the visitors.
I wouldn't seek to persuade or dissuade you from backing either side in the circumstances, but would suggest that, with such doubts over both sides' consistency and approach, backing your choice to win the series 2-1 at 15/8 (England) or 2/1 (West Indies) is a better shout than the 10/11 and even-money quotes in the series winner market.
In the top England batsman market, it's hard to look beyond the favourite Eoin Morgan.
The top order is desperately short on ODI experience and if the openers - likely to be Alex Hales and Luke Wright - are encouraged to treat the matches like extended T20s there is every chance early wickets could fall and leave the likes of Morgan, Joe Root and Jos Buttler to do the damage.
Of course, the flipside of that is the possibility that Wright and Hales may come off spectacularly and run away with things. It's possible, but the odds surely favour Morgan at 7/2. Unlike T20 where a couple of 30s and 40s can take out this market, you're looking for consistent heavy scoring and no-one in this squad comes close to the Middlesex man's record at this level. There are seven ODI centuries in this squad, and Morgan has six of them.
The fly in the ointment is the fact Morgan likes to bat down at five, but that didn't take him taking out this market with plenty to spare in the ODI series in Australia, and the combination of inexperience and aggression in a possible top four of Hales, Wright, Stokes and Root means the Ireland-born left-hander should get plenty of opportunity to stamp his class on proceedings.
This is a series for minimum-stake investment but, with so much uncertainty and unpredictability about the teams and the approach they'll take, the reliable and proven excellence of Morgan looks the safest avenue to follow.
The series gets under way at 1330 GMT on Friday with the following games on Sunday and Wednesday. All take place at North Sound, Antigua.
Posted at 1045 GMT on 27/02/2014.
---
New Sky Bet customers: Free matched bet up to £30
---