Whitaker coy on KP omission
England's national selector James Whitaker has declined to elaborate on the end of Kevin Pietersen's international career, citing legal reasons.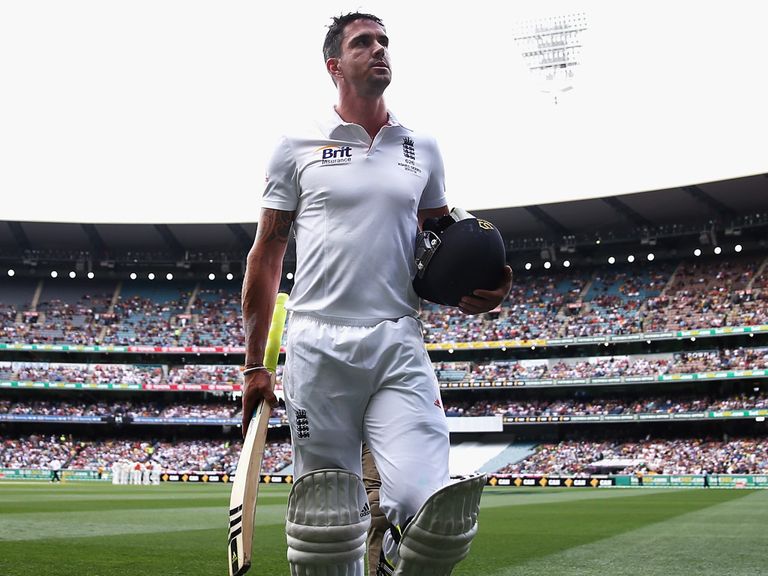 Whitaker, appearing as the public face of the selection panel for the first time since replacing Geoff Miller, was the first England and Wales Cricket Board employee to speak since a carefully-worded statement on Tuesday brought the curtain down on Pietersen's international career.
But those who have been calling for a greater transparency around the decision to axe the country's top international run scorer, or at least an elaboration on the "need to rebuild" argument contained in the ECB press release, were left disappointed.
Asked about Pietersen's exile, Whitaker told Sky Sports News: "That is a legal position and at the moment I'm not at liberty to say."
At that point Whitaker's phone rang, temporarily suspending the interview before he took up the theme again.
"Unfortunately I'm not in a position to reiterate what reasons there have been," he added.
The 51-year-old, a Leicestershire stalwart who played a single Test for England in 1986, had earlier conceded that dropping Pietersen constituted "a tricky decision".
Whitaker was ostensibly appearing to name England's squads for March's World Twenty20 in Bangladesh and the forthcoming limited-overs tour of West Indies, but intrigue around Pietersen was very much on the agenda.
While Whitaker was unable to shed much light on the specifics of the issue, potentially due to a confidentiality agreement between the parties, he was able to speak positively about the future of the side without him.
"The one-day international team and the England Twenty20 team has played a number of matches over the last 12 months or so without Kevin and, on occasion, performed very well, and I would hope that's the case going forward," he said.
"It's still a surprise going to an ICC competition without one of your leading run-scorers but the players and management are well rehearsed in coping without him.
"What I can say is this is a group of players who can looking forward to re-energising the team going forward with different values, (to) re-evaluate the culture of the team.
"Any team has certain values, sometimes written down, sometimes just forms of communication that good teams adhere to.
"Good teams will carry forward with them and England, over the last four or five years, have shown these good values.
"Over time they can dissipate a little but now is a good time to rewrite those values."
Whitaker also came closer than any of his ECB colleagues have thus far in admitting England's wider cricketing outlook needed to change.
Having enjoyed great success, including moving to number one in the Test rankings, in recent years, the former Leicestershire player accepts the dismal winter in Australia demands a positive reaction.
"I believe it starts with smart work, winning back the country's perception of what the cricket team is about," he said.
"We want to see pride back in our cricket and I believe the players we select will show that to the country.
"I believe we can perform better.
"Sometimes when performances go against us you have to re-evaluate what is going on."
Part of that process sees call-ups for uncapped trio Stephen Parry, Moeen Ali and Harry Gurney.
Lancashire left-spinner Parry and versatile Worcestershire batsman Moeen have been selected for the limited-overs tour of West Indies and the World Twenty20, while Nottinghamshire left-arm paceman Gurney will step aside after the Caribbean leg.
---
New Sky Bet customers: Free matched bet up to £30
---