Hales retains confidence
Opener Alex Hales does not think England's wretched tour of Australia will undermine preparations for the World Twenty20.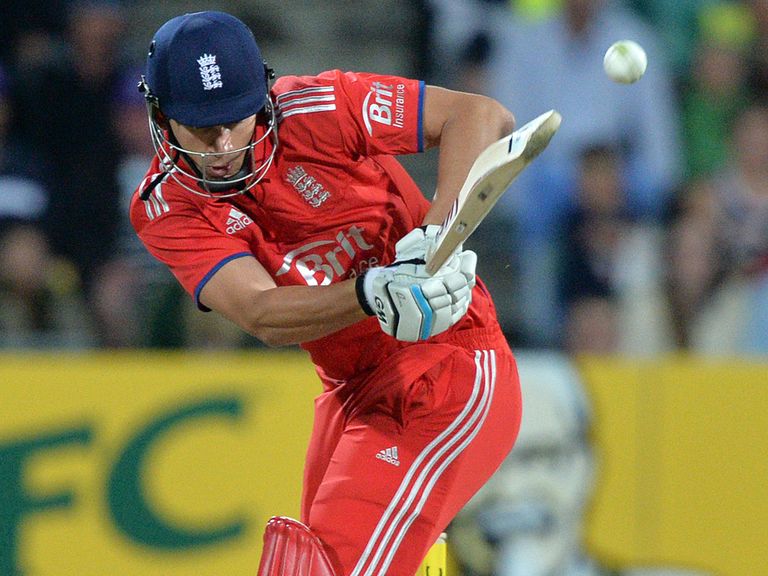 England's next major target is reclaiming the Twenty20 world title - a tournament they won in 2010 - which starts in Bangladesh on March 16.
There are fears that the pummeling sustained Down Under over the past three months could filter down to the Twenty20 team, after they were unable to beat a weakened Australia in the series opener in Hobart on Wednesday.
A 13-run loss was made to appear closer by Ravi Bopara's late explosion of six hitting - he cleared the rope seven times in a 27-ball 65 - but still England were left on the brink of a series whitewash in all formats this winter.
Hales, though, is unconcerned by all that has gone on before on tour and feels his Twenty20 peers think the same.
Most have not been subjected to the run of losses in Australia with Hales one of five players who appeared for the first time on tour in Hobart.
The 25-year-old has, unlike most Englishmen, enjoyed his time Down Under over the past months after impressing in the Big Bash League with the Adelaide Strikers.
Australia's domestic Twenty20 tournament has been even better to Luke Wright, who is the BBL's leading boundary hitter, as his Melbourne Stars side reached the semi-finals unbeaten.
While Wright's proud record was ended as soon as he stepped into England colours, Hales does not think the pressure of past defeats is burdening minds.
Instead the Nottinghamshire man confidently suggested England can bounce back from behind - as they did in the two-match series against Australia in the summer - starting in Melbourne on Friday.
"It's a huge game, any international game of cricket is particularly playing at the MCG in front of what is going to be a huge crowd," he said.
"It's a must-win game for this series.
"In the last few series where we've lost the first game - we bounced back well. We lost against Australia in the first game during the summer and bounced back well.
"As a squad we are still very confident in what can happen in these two games.
"I'm looking forward to turning this series around and hopefully winning 2-1."
Asked if the pressure to win, and avoid leaving Australia empty handed, was being felt, he added: "I don't think so, not in this squad.
"We've only been together a few days and the last time we came across Australia we beat them at home.
"I think the confidence in this group is very high."
Ensuring confidence, and form, remains high is set to be crucial ahead of the World Twenty20.
There is little room to hide out-of-form players in the shortest format and after leaving Australia, England face a limited overs series against World Twenty20 champions West Indies.
They will then fly to Bangladesh, by which time Hales thinks two difficult tours will have them primed and ready for the tournament.
"A lot of Twenty20 is based around momentum," he said.
"These two games coming up are huge for us heading into Barbados where we are playing against a very strong West Indies side who are the current World Cup holders for Twenty20.
"We have a lot of tough cricket coming up which should stand us in good stead."
Hales sees further reason for cheer in the fact England's Twenty20 squad will get the rare chance to work together for two months.
While the likes of Australia and South Africa do battle in a Test series, England can get down to the business of planning for the tournament.
"That's great for us," Hales said.
"Usually we only get one or two weeks together - play, travel, play and then we are off on our separate ways.
"It's a good period of time for us to come together as a squad."
Hales was one of 10 English players who it was confirmed on Wednesday has nominated for next month's Indian Premier League auction.
The right-hander, the world's top-ranked batsman, is not concerned about that just yet though as he looks to help turn England's fortunes around.
"I'm trying not to think about that to be honest," he said.
"It is a very big series against Australia.
"After the Test and one-day loss we are keen to leave the country with a bit of pride and that's at the forefront of my mind."
---
New Sky Bet customers: Free matched bet up to £30
---