Lyon: We knew this was coming
Australia's Ashes trouncing of England has shocked the tourists, but has come as no surprise to the victors.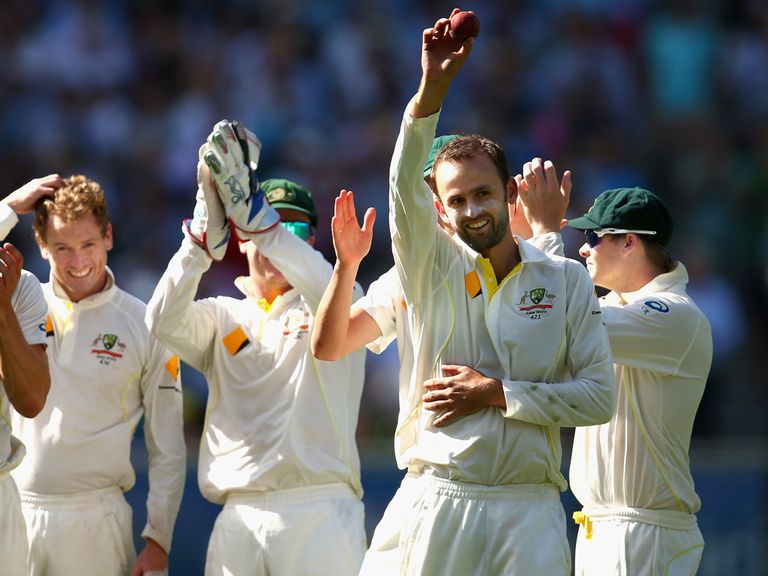 Australia need just one more win to inflict a second whitewash in three tours on their oldest rivals, but only a third in the long history of their hostilities.
Among those who have starred for Australia, alongside demon bowler Mitchell Johnson and prolific wicketkeeper-batsman Brad Haddin, is understated off-spinner Nathan Lyon.
If he has gone under the radar, however, over the past two months - even to an extent when his five-wicket haul in the second innings of the Boxing Day Test took him past 100 victims in only 29 matches - Lyon has started making up for it, by pronouncing that Australia were convinced all along they would overwhelm England this winter.
He played in the final three Tests last summer of a series won 3-0 by England, but joined a team then who were already sensing the tide would turn for them on home soil.
"We knew it was coming, to be honest," said Lyon.
"Yes, England beat us over there 3-0 - but it was a lot closer (than that scoreline) over there.
"We had opportunities but we fell over at the line, and here in Australia we've won the bigger moments and won them pretty well.
"It's been a big reward for what we went through in England."
Lyon is assured too in his own role, even if he knows it will not always make him headline news.
"I've felt that for a while now. I'm confident I've got the skill set to get the job done," he said.
"It's good to contribute, but I'm more worried about the team.
"I'm more than happy to go unnoticed."
---
New Sky Bet customers: Free £30 matched bet
---