Don't desert the Aussies
Our Dave Tickner feels Australia are too big a price to ignore to make it 4-0 against England in the Ashes series in Melbourne.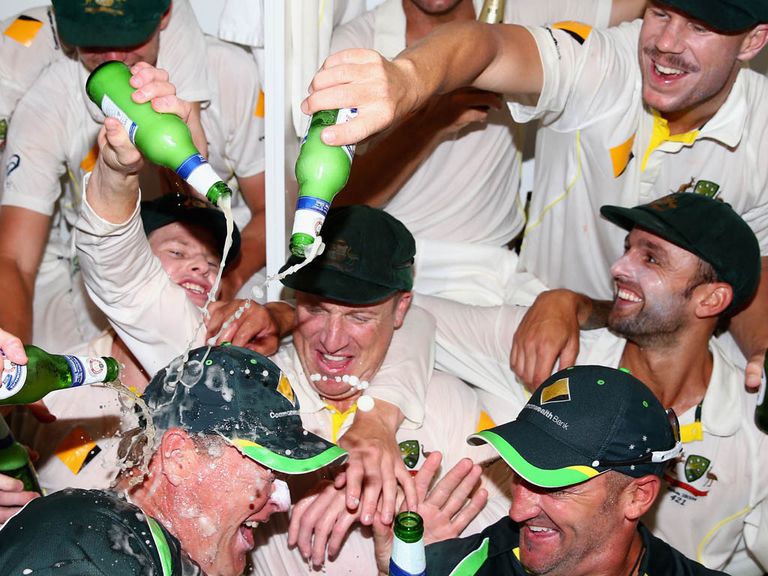 There seems little point in complicating this preview for the fourth Ashes Test.
There are plenty of sub-markets that appeal and offer prices worth considering. Tim Bresnan took six wickets at the MCG in 2010/11 and is 7/2 to be first innings top bowler for an England side now missing Graeme Swann and with doubts over Stuart Broad's fitness.
Steve Smith is still 8/1 to be top Aussie bat in the first innings despite his excellent century in Perth. Brad Haddin is in the form of his life and yet can be backed at 12s in the same market.
But the fact is this: Australia can be backed at 5/6 to win this Test, and there seems little reason to look past that.
Let's go over the grizzly details one more time. Australia are 3-0 up. They have won those first three Tests by 381 runs, 218 runs and 150 runs. Beyond the opening days in Brisbane and Perth, England have been spending the whole series firmly on the back foot.
Australia have been near perfect. The one legitimate nagging doubt about siding with the Aussies at the price is the fact that, with the Ashes won, they take their foot off the pedal as previous Ashes-winning sides have done.
But 5-0 is a big incentive to prevent such easing off, and as concerns go it pales into insignificance against the crisis currently engulfing their beleaguered, broken, battered opponents.
England have already lost Jonathan Trott, the reliable beating heart of their batting line-up. They may now go into this Test without the two players who have done more than any other to balance this side and take it to the heights it reached in 2011.
Graeme Swann has retired. It's shock news only in that it didn't come two weeks later, but his absence not only weakens the bowling, but also the lower-order batting (if that is actually possible on this tour) and also the catching. Swann has been a fixture at second slip and, in a series where England's catching has reached laughable levels of incompetence and even as he wondered about his own future, he has held a couple of fine ones in this series. Of all the cogs that lifted the England team to number one in the world, Swann may prove the hardest to replace.
In the short term here, Monty Panesar presents a serviceable option at filling one of Swann's three roles. (And this is ignoring the intangible but undeniable effect Swann's personality and presence has on his team-mates.)
There are reports, too, that England may leave out wicketkeeper Matt Prior. His form with bat and gloves has gone through the floor, but it would be a huge gamble to put faith in Jonny Bairstow's fledgling skills with the gauntlets to provide adequate replacements.
In Prior and Swann, England also lose two experienced and generally canny users of the DRS. That's not to be overlooked, either.
Then there is the ongoing uncertainty over Broad's fitness. With the ball, he has been the only key member of this England side to fire. The only other remotely bright spot for England has been Ben Stokes' century at the WACA.
So, in summary. England are 3-0 down, and head to Melbourne to face an Australian side full of confidence and performing to a stunningly high level, and may do so without their most reliable batsman of the last four years, their best bowler, their world-class spinner and their best pace bowler.
For good measure, Australia have won three of the last four and eight of the last 10 Tests in Melbourne. None have been drawn, so if England are to avoid defeat they will most likely have to lift themselves off the canvas and land a knockout blow of their own.
It could happen. It's not impossible. Even with all that's happened, their team retains quality players with proven records.
But with everything we've seen in this series, and what's gone on away from the cricket itself, it doesn't seem very likely. Australia at 5/6 is a price too good to pass up.
---
New Sky Bet customers: Free £30 matched bet
---