Perth Five-fer: Day five
Dave Tickner picks out the key points from day five of the third Ashes Test at the WACA.
The Ashes. Click here to bet.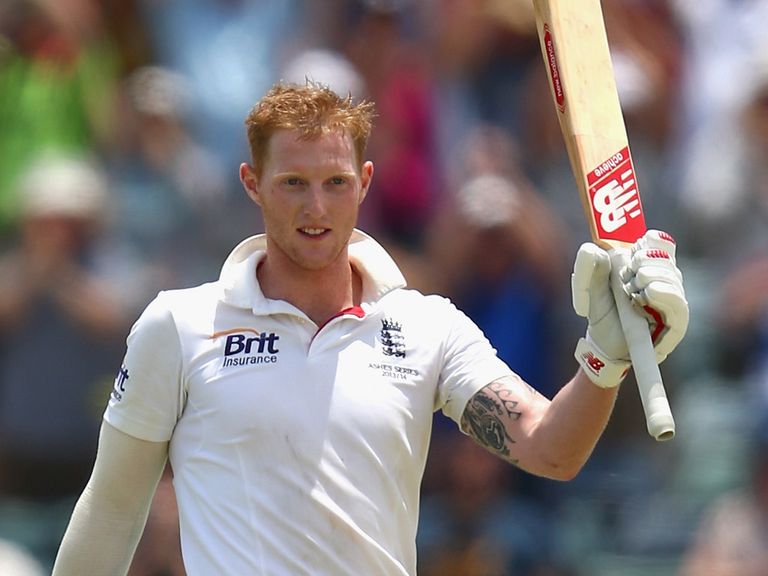 1. Aussie rules
For the third match in succession, Australia brutalised England to wrest back the Ashes. After 1577 days in English hands, it took just 14 in this series for a ruthless Australian team to take them back.
It's hard to imagine they could have produced three better Test performances. On top of five different batsmen contributing seven centuries, their three frontline quicks average 15, 22 and 23 with Nathan Lyon and Shane Watson performing admirably in supporting roles.
Nine months on from the nightmare tour of India, they have finally done their homework.
England's best and most senior players have all been controlled. The heart of England's team - Cook, Pietersen, Bell, Prior, Anderson, Swann - has been broken .
The only senior England player permitted or able to land significant blows on this Aussie machine has been Stuart Broad - with 14 wickets at 25s - and he's now hobbling around with a busted foot.
Australia have plans for every England batsman, for every England bowler and for every situation. They have almost all worked.
Australia's middle-order have dug them out of any trouble they may find, and the bowling has been near faultless. Only in the final hour of day four in Perth, if one was to be hyper-critical as one must to find faults here, could the Aussie attack be seen to have slightly deviated from the plans. This was put right on the fifth day when the bowling regained its previous discipline and control despite continued defiance from Matt Prior and especially Ben Stokes.
Clear plans, superbly carried out by a fine team that has been sparked and inspired by the mercurial brilliance of Mitchell Johnson and Dave Warner. England have had no answer.
2. The defeated
England had one last, cruel trick to play on their supporters in Perth. After 12 days of largely abject cricket since the opening day of the series, they played the meanest, harshest, cruellest card of all in Perth. They gave fans hope.
Foolish, misplaced, crazy, probably-something-to-do-with-the-lack-of-sleep but undeniably existent hope.
And then, just as bleary eyes started to glance ever-more meaningfully at the runs to win column, we were all made to pay for our folly. The last four wickets fell in five overs for 17 runs as normal service was restored. So not only defeat, but as a bonus prize a sense of shame and embarrassment among those watching for being daft enough to imagine any other result was possible.
3. Big Ben
This has been as poor a Test performance as England have produced in recent times. Even when Australia were 143/5 on day one, it owed more to the hosts' over-confidence than any particular excellence on the part of the bowlers. In any case, the bowlers certainly failed to complete that half-done job. The fielding and catching was dreadful throughout, and the top five mustered just two half-centuries between them across two innings.
So it didn't need a great deal to stand out as a positive. But Ben Stokes did a great deal. Everything said about him yesterday applies again after he went through to complete a genuinely outstanding Test century.
On a cracked pitch, against a varied attack at the top of its game and in a series where so much has gone so horribly wrong, this would have been an eye-catchingly impressive innings from a veteran.
From someone in just their second Test, from someone just 22 years old, and from someone picked at least in part for his bowling, it was extraordinary.
It is just one innings. Just one shining diamond among the unremitting shod. But it was an innings of such class that it's impossible not to jump ahead. Stokes at six gives England so many options, so much flexibility. If he can cement this number-six spot, and there seems no reason why not seeing as no England player has scored a century there before today since Ian Bell in May 2011 (and that behind a nightwatchman), then England suddenly have a default five-man attack. They have their fourth seamer where conditions merit it, and no longer have to scratch their heads and fiddle around to find a way to incorporate two spinners when that is the order of the day.
There is an undeniable sense that this is an England team nearing the end of its cycle. We have seen a glimpse of the next generation.
4. To Melbourne
But we must try not to over-react. Either to Stokes' disarming excellence here, or the struggles of more senior players.
There will be inevitable calls for changes after England were once again beaten up so thoroughly.
But the fact that three of the key figures in those beatings have been Brad Haddin, Mitchell Johnson and Dave Warner should in itself offer an argument against prematurely calling time on talented players' Test careers when things aren't going to plan.
While changes may come after this series - it would be no surprise if Swann in particular called it a day - there is no doubt in my mind about the best team England can pick in Melbourne and Sydney. And that team is Cook, Carberry, Root, Pietersen, Bell, Stokes, Prior, Bresnan, Broad, Swann and Anderson.
If Stuart Broad doesn't recover from his foot injury in time for Boxing Day, then one of the ganglatrons Finn, Tremlett or Rankin comes in. Take your pick: they are as equally flawed as they are equally tall. None is an adequate replacement for Broad, but that really goes without saying. Were any of the three as good as Broad, they would be in the side already.
Glib as it may sound, England won't improve by changing the personnel; only by changing the performance.
5. Cracking up
This Perth pitch has been an astonishing one. The cracks that have opened up have been as dramatic as I've ever seen. And there were some freakish deliveries that misbehaved out of those canyons, not least a ball from Nathan Lyon that Virtual Eye recorded as spinning at an angle greater than 20 degrees.
There were some concerned about this deterioration of the pitch. In truth, though, it was fantastic. One of the main reasons why Test cricket remains the best version of this sport is the fact games are played over five days, and that conditions change over the course of those five days. The pitch is not supposed to look or play the same on day five as it does on the first morning.
The problem is not the occasional pitch that changes dramatically like this one ; the problem is the vast majority of pitches that change too little.
Even if the cracks created a temperamental rather than technical problem for batsmen, they undoubtedly altered the dynamic of the game. Batting on the fourth and fifth days was a different, albeit, it transpired, not necessarily more difficult, challenge. This should be encouraged and celebrated.
---
New Sky Bet customers: Free £30 matched bet
---