Proteas aim to outgun India
South Africa captain AB de Villiers is confident the Proteas can overcome India's big-hitting top six when the one-day international series gets underway in Johannesburg on Thursday.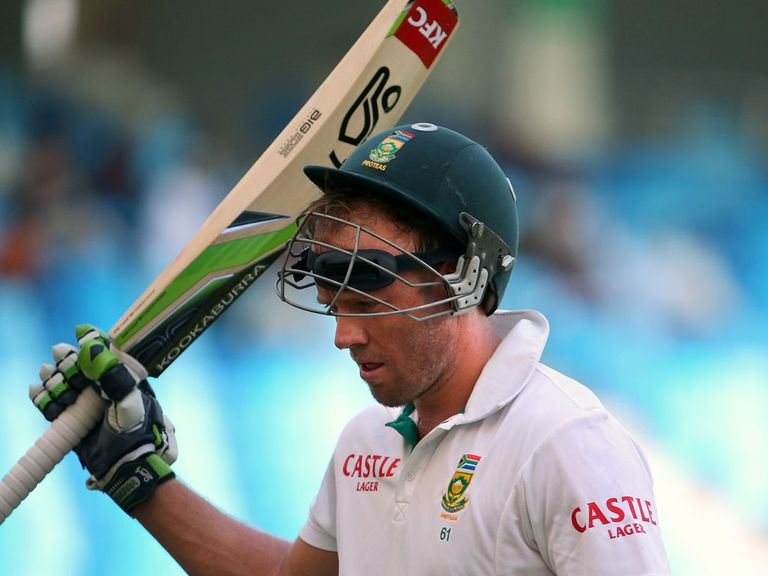 The tourists have won their last two series on home soil but travel to South Africa for a three-match battle which was originally meant to be seven games before a fall out between administrators from both countries.
That is not a concern for the men on the field, however, and De Villiers knows his side will face a challenge against big-hitting skipper Mahendra Singh Dhoni and his number-one ranked troops.
"I think their strength lies in their batting," De Villiers said.
"The kind of scores they have posted in the last while have been big. All the batters seem to be in good form so that is their strength.
"I feel that we have the skill in our home country to counter that. Our plan will be to get wickets up front."
Star all-rounder Jacques Kallis returned for the recent series against Pakistan and will retain his place, with De Villiers and coach Russell Domingo unlikely to make too many changes to the side despite losing the series 2-1.
"I had a look at the wicket," De Villiers said.
"There is a lot of grass on, I don't think it has seen a lot of sun yet. I think it will play the same throughout the 100 overs.
"We are still playing around with a combination that I wouldn't like to mention here.
"Other than that it will be more or less the same side that played against Pakistan, maybe one change after we have had a look at the wicket."
He added: "Its important for us to keep playing good cricket.
"Our record has been alright, we have won five out of the last eight matches.
"It's not a worry that we haven't gone past 300 recently.
"I honestly believe that we haven't played on those type of wickets that allow you to do so, our opposition was also unable to do that.
"We will get our opportunity when there is a good ground and wicket to play on. We have the players and the skill to do so."
India come into the series brimming with confidence following recent wins over Australia and the West Indies and sit four places above their opponents in the one-day rankings.
The ODIs will then be followed by two Test matches which will pitch the highest-ranked teams in the longer format of the game against each other.
But, despite the rivalry at the top of the standings and the recent furore over sledging in the Ashes series between England and Australia, Dhoni is confident things will not get out of hand in the middle.
"We see a bit of chirping going around, which makes cricket very interesting," Dhoni told a press conference.
"But so far there has never been a single case where the guys have crossed the line and become too personal.
"So that's a good sign, which means we'll have a good series."
---
New Sky Bet customers: Claim free £5 bet every week
---