Anderson: Ashes was draining
James Anderson may not welcome his prescribed rest period during the upcoming one-day internationals, but the England seamer admits he needs time to ease the "aches and pains" of a physically, and emotionally, demanding Ashes campaign.
England v Australia. Click here to bet.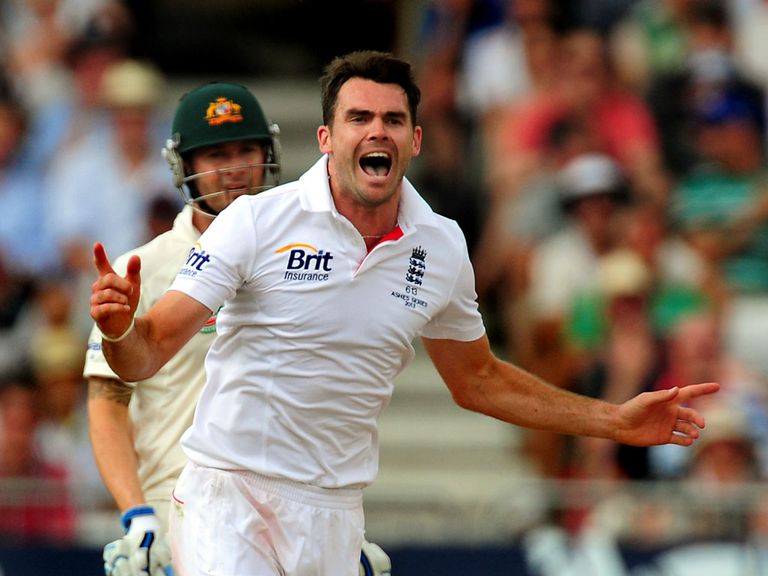 Anderson was last week given the remainder of the summer off after the England selectors announced that they would rest the core of their Ashes winners.
With the return series Down Under this winter firmly in mind, England will go into Tuesday's one-off match against Ireland, and five-game Australia series, without regular openers Alastair Cook and Ian Bell as well as first-choice bowlers Anderson, Stuart Broad and Graeme Swann.
That has been criticised for short-changing fans and while Anderson would also rather play, the 31-year-old knows he needs some down time.
"An Ashes series is emotionally and physically draining - you do feel it," he said. "There are not many five-Test series any more and with a couple of back-to-back Tests in there as well you feel the aches and pains and it takes a lot out of you emotionally.
"It gets to a point where you just want to let things soak in, take everything in and have a rest.
"Cricketers don't like missing cricket no matter what form of the game - it is quite frustrating to miss cricket.
"But there is a window here for the guys that have been left out to get a good rest and prepare for a tough winter."
Anderson believes Tim Bresnan's back injury, which forced the Yorkshireman out of the final Test at the Kia Oval, meant it was common sense to wrap the bowlers up in cotton wool.
"We've got a huge winter ahead of us," he said.
"I'm sure the selectors considered all there options with Tim Bresnan being injured we can't really afford any more of our seamers getting hurt.
"I think that is why Stuart and I have been rested. Graeme Swann has obviously bowled a lot of overs this summer and with his recent injury problems with his elbow I think it is probably right to give him a rest.
"The way it is right now that is in our best interests."
The England and Wales Cricket Board might therefore be happy to hear Anderson's young family have ensured he has been a world away from the heat of an Ashes battle in his first week on the sofa.
After firing out 22 Australians this summer, England's second most prolific wicket-taker of all-time spent last week watching kids TV.
"I did try and watch a bit of the Twenty20s but the kids get the remote back pretty quickly and turn it off so that's not possible," he said.
"I've been left watching Dora The Explorer and that sort of thing.
"But it's been good to relax with my family and things like this after a hectic six weeks."
---
Sky Bet Free Bet Club: £10 free bet - £5 free every week
---