The Oval Five-fer: Day two
Dave Tickner picks out the key points from day two of the fifth Ashes Test at The Oval.
The Ashes. Click here to bet.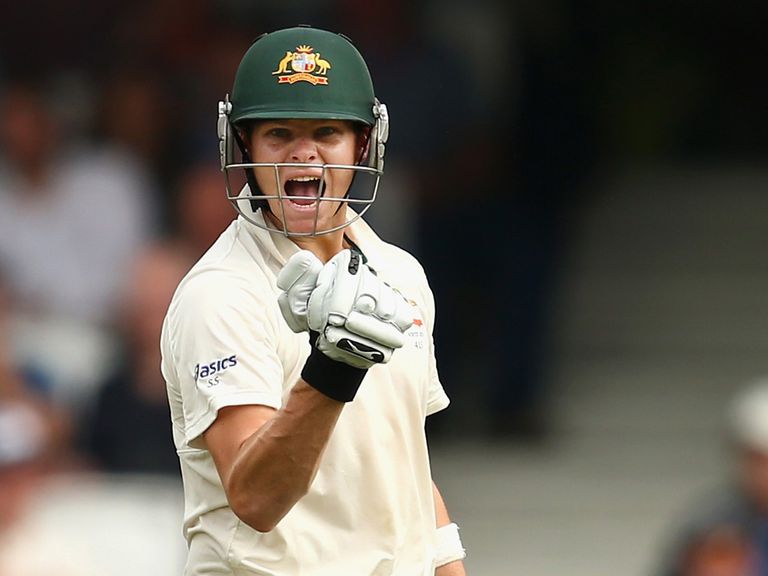 1. Rates
A baffling amount of criticism has been aimed at an England side that has won the Ashes and won them well. It's nearly all been utter nonsense.
But one undeniably valid criticism has been the over-rates. England are far from alone in regularly failing to meet the 15-an-hour benchmark, and all teams will slow the game when it suits.
But they are the most blatant.
Today's play at times reached farcical levels, with supporters who'd forked out big money for tickets treated to the sight of England painstakingly changing the field and getting through their overs at barely 11 an hour after rain had wiped out play until 2.30pm. It was an unedifying spectacle.
It's not the biggest problem facing the game. But it's more important than the trivial fluff that so often has Twitter and the internet raging, like batsmen not walking or trumpets being banned.
Pathetic over-rates like that produced by England today are a slap in the face for paying punters. They will not keep coming back forever if they feel they're being taken for a ride.
2. Stevie wonder
The bowler may only have been Jonathan Trott, but Steve Smith's six down the ground to reach his first Test century says much about the impish nature of a batsman it's becoming almost impossible to dislike.
There's a joyous, fidgety idiosyncrasy to his batting that is as endearing as it is increasingly effective.
He has always had shots, but he has now harnessed that strokeplay with a more disciplined defensive game.
He ends the series with a record on a par with any other Australian batsman, and those figures do not flatter.
As he treads the increasingly common modern path from leg-spinner to frontline batsman he already seems to have past the stop marked all-rounder. But his bowling remains a useful option for any side, as his livewire fielding.
His route to the top is fittingly unorthodox, but Australia may have found one here. He joins the likes of Harris, Siddle and Rogers as definitely positives from a troubled series.
3. Kerrigone
If anything, an even more trying second day of Test cricket for Simon Kerrigan. After his day-one horrorshow with the ball, he was not called on to bowl at all on day two and had to watch Trott not only come on ahead of him but also pick up a wicket.
The only consolation for the left-arm spinner was that England didn't lose a wicket before stumps. A nightwatchman stint was surely on the cards.
4. Opening up
A solid effort from England's openers to get through to stumps unscathed to, along with an iffy weather forecast (although the weathermen are having a series up there with the umpires, DRS and Phil Hughes), boost hopes of a draw to end the series.
It would be good for England's future to have a decent opening stand in this series. Cook and Root are yet to reach 50 without loss at any stage in the series.
Be handy as well for Root to get a 60 or 70-odd, if only to scupper the mindless stat-abuse that's been going on in much of the analysis of the Yorkshire opener's campaign.
There is at this stage still a debate to be had about Root's place at the top of the order. But you can't start that debate by saying "apart from his 180 at Lord's" like that can be so easily overlooked.
5. Ace
A combination of rain and England's over-rate has significantly curtailed play today and left me scratching my head to find a fifth talking point. So instead, here's Andrew Strauss smashing a tennis ball into Nasser Hussain's grille. 15-love.
---
Sky Bet Free Bet Club: £10 free bet - £5 free every week
---