PCB wish Khan well after fall
The Pakistan Cricket Board has wished former skipper Imran Khan a "speedy recovery" after he fell from a makeshift stage at a political rally in Lahore on Tuesday.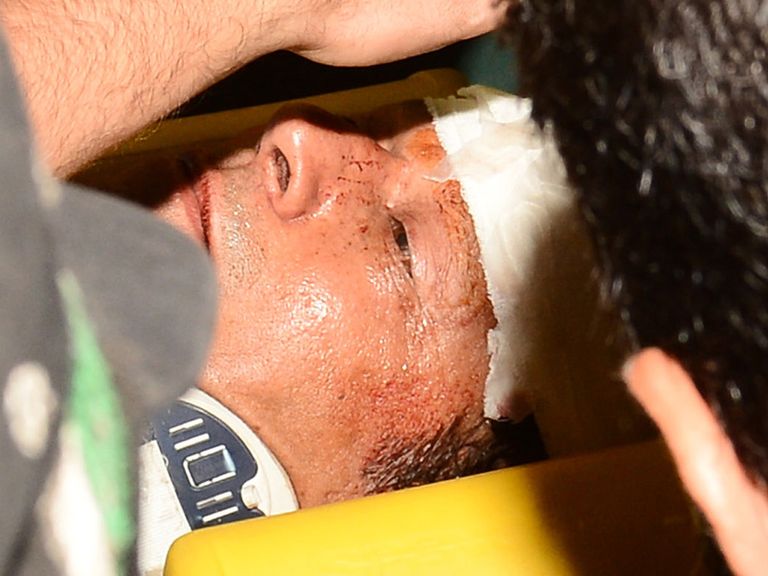 The 60-year-old cricketer-turned-politician was rushed to hospital after he fell 15 feet as he was being winched up to speak to a gathered audience ahead of the Pakistan elections.
Television footage showed a bloodied, and apparently unconscious, Khan carried away by supporters. At least three other men also fell off the stage with Khan, although it was not obvious if any of them landed on him.
Early reports suggested Khan's injuries were not life-threatening and the PCB issued a statement of support.
"The PCB chairman Zaka Ashraf, the entire board management and national team has expressed its concern over Pakistan's former captain Imran Khan's injury in an accident Tuesday evening in Lahore and wished Imran Khan a most speedy recovery," the statement read.
Dr Mohammed Shafiq, who treated Khan after the fall, told Geo News the former all-rounder had received seven stitches to a six-inch wound in his head, but expected him to recover.
"He is fully conscious and he was complaining of backache," he said.
"He is fine, but he must have some rest for one or two days."
Khan led Pakistan to the 1992 World Cup and has enjoyed popularity since turning to politics.
He has been a central figure in the hopes of his Pakistan Tehreek-e-Insaf party ahead of Saturday's parliamentary elections, for which he had been vigorously campaigning in recent days.