ECB confident over corruption threat
The England and Wales Cricket Board remains confident its proactive approach will keep the threat of corruption in the domestic game at bay.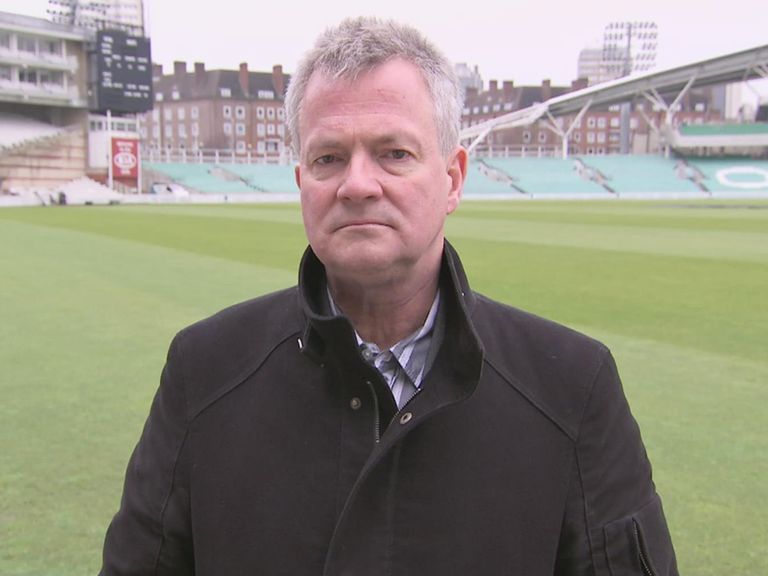 The huge sums being gambled on televised domestic limited-overs matches with illegal bookmakers in India and Dubai were this morning described as "a huge concern" by the Professional Cricketers Association's legal advisor Ian Smith.
Smith warned in an interview with the Daily Mail that the time delay before Indian broadcasts of the games - often as much as 15 seconds - can allow bookmakers to manipulate the odds in their favour with the help of observers at the match.
But while a number of spectators were ejected from county matches last season in connection with such activities, the ECB has faith in the anti-corruption unit managed by Chris Watts to tackle match-fixing - starting with their pre-season briefings to county players.
An ECB spokesman told Press Association Sport: "ECB and PCA organise a series of county visits by our anti-corruption officials to each county and all the county players are given very clear guidance on the dangers and the pitfalls around illegal gambling.
"We actually were the first national governing body to appoint a dedicated anti-corruption manager and last summer, for the duration of the domestic limited-overs competitions, he employed a small team of anti-corruption officials who were deployed at various limited-overs games to monitor this issue."
Essex bowler Mervyn Westfield was banned for spot-fixing in relation to a 2010 Pro40 game against Durham, with his then team-mate Danish Kaneria currently challenging a life ban from the sport over his part in that incident.
"We take this issue very seriously, we are proactive in providing the education and guidance to all of our players and similar measures will be in place again this summer," continued the spokesman.
"Everyone in cricket - players, administrators, counties - we're all aware that we have to be vigilant, that there can be no complacency around this issue.
"There is no suggestion, certainly around last year's domestic programme, that the outcome of any matches was influenced in any way by this type of activity.
"There were a small number of ejections from grounds but there's no suggestion whatsoever that the outcome of any match was influenced."
The pre-season briefings also include advice on how to deal with depression and addiction headed up by Marcus Trescothick, whose own well-publicised battle with depression brought about an early end to his international career.
The issue of addiction has been brought more firmly into the spotlight by the death last June of Surrey batsman Tom Maynard. Evidence presented at the inquest into his death suggested the 23-year-old had been a habitual cocaine user for several months.
The ECB spokesman said: "These (briefings) happened in the build-up to the 2012 season as well.
"Jointly with the PCA we employ a personal development and welfare team and their role is to work very closely with the counties and to make sure that all players get professional guidance in this area and if they do need professional help, that the team can put them in touch with the best people."
Another issue raised by the PCA this morning concerned the availability of English players for the Indian Premier League.
The Twenty20 tournament's sixth edition gets under way next week with only three English players - Dimitri Mascarenhas, Luke Wright and Owais Shah - involved. Injury prevented a fourth, Kevin Pietersen, linking up with the Delhi Daredevils.
The England and Wales Cricket Board has so far stood firm in its refusal to allow centrally contracted players to compete at the IPL when it clashes with international commitments.
But PCA chief executive Angus Porter told the Sunday Express: "The PCA believes we have to address the overlap between the IPL and our season.
"Partly because of the current lack of opportunity for our players to participate, but also because of the threat to the integrity of the first Test series of our summer as we play against opponents who are potentially weakened by key players being at IPL.
"It is invidious to force our players to choose between a Test career and IPL when players from other countries can do both."
---
Click here for completely free £10 bet with Sky Bet & £5 free every week
---