Clarke open to all replacements
Australia captain Michael Clarke has reaffirmed age is no barrier to being picked for the Test team following Michael Hussey's shock retirement.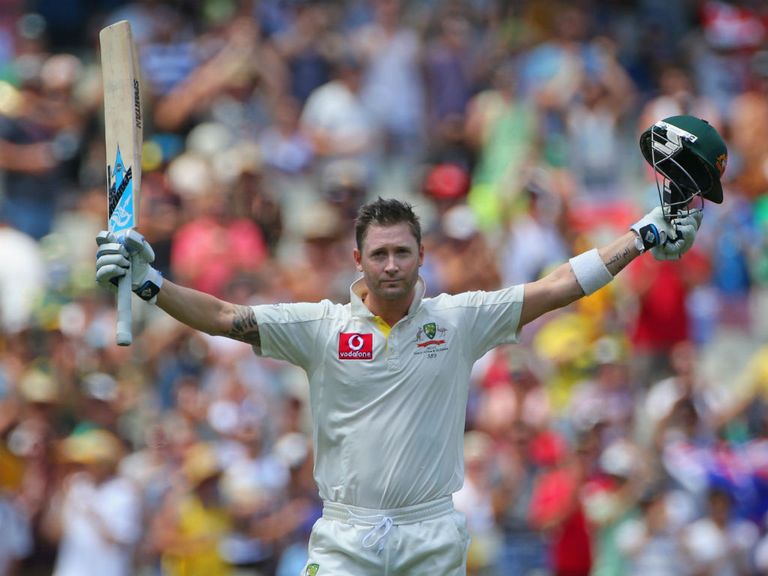 National selectors have been forced to scramble to find a replacement for Hussey in the middle order for the upcoming tour of India, which commences on February 20 ahead of the Ashes series in England midway through 2013.
Although selectors have predominantly looked to bring in emerging talent, the retirements of experienced campaigners Ricky Ponting and Hussey in quick succession have moved the goalposts somewhat, according to Australia coach Mickey Arthur.
And, with experience needed to help develop the side's young batsmen, the likes of Brad Haddin and David Hussey - both 35 - are being considered for Test call-ups.
"I've said for a long time that the number or the age is exactly that - it's just a number," Clarke said on a Foxsports video, when asked whether those players were too old to be included.
"So if you're still performing well, if you're 17 years of age or if you're 37 years of age it shouldn't make any difference."
Clarke's reaffirmation of his position will come as good news for Victorian and Melbourne Stars batsmen David Hussey - a player who has featured for Australia in limited-overs cricket, but never in the Test arena.
And, if given the call, the younger Hussey would be determined to grab his chance when the side faces India in February.
"I desperately want to play Test cricket and I haven't had the opportunity," Hussey said today.
"I don't think I'd be able to replace Mike as a player (but) I think it'd be a privilege to play Test cricket in his position. If that happens it would be fantastic.
When asked whether he was too old for the gig, 35-year-old Hussey joked: "I'm 29 - what are you talking about?
"I guess my advantage is I've played for a long time. I know my game pretty well. I've made a lot of first-class runs.
"Allegedly I'm a very good player of spin, so I'd love to prove myself against the Indians."
David said he initially tried talking his brother out of retirement as he felt Michael would be desperately needed by the Australians across a big year of touring.
"Mike called me the other day, the other morning - I thought he was still drunk when he was ringing me," Hussey said.
"I sort of tried to talk him out of it but he's pretty content.
"He was very happy with his decision and I think it's good luck to him, going out when he wants to go out and not every sportsman can do that."
---
Click here for completely free £10 bet with Sky Bet & £5 free every week
---