Blundstone Arena curator defended
Cricket Tasmania have defended Blundstone Arena curator Marcus Pamplin over the state of the ground's playing surface amid reports Friday's first Test against Sri Lanka was almost moved from the venue.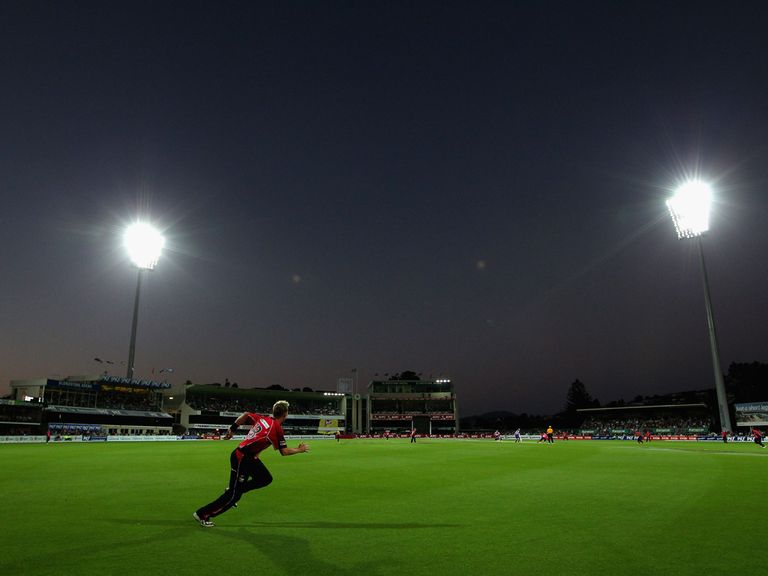 Pamplin has overseen a 440,000 Australian dollar (£288,000) upgrade of the Bellerive surface that started last August, since when there have been numerous low scores in Sheffield Shield matches.
But Cricket Tasmania (CT) chairman Tony Harrison is convinced Pamplin and his colleagues have got their timing right.
"Marcus and his team have done a fantastic job in resurfacing the oval and developing the wicket square," Harrison said in a media release.
"The CT board has full confidence in our curating team and is confident that they have produced a quality Test wicket."
Despite Harrison's comments, the signs have not been all that encouraging for batting teams over the first part of the season.
In Tasmania's first two Sheffield Shield games against South Australia and Queensland, the Tigers were dismissed for 196, 138, 142 and 95.
Queensland managed to defy that trend by scoring 360 in that second encounter, although the Tigers' latest opponents, Western Australia, were dismissed for scores of 263 and 67.
However, Pamplin believes he and his staff have done the work to ensure the wicket will be at its best by the time play starts on Friday.
"With such a major restoration of over 70 cubic metres...of new black soil into the wicket table, the process of the clay to settle down will take time," he said.
"But we believe we are in a far better position for a more consistent surface than at the start of the season.
"On the back of a good cricket pitch for the last Sheffield Shield game we think the Test pitch should play better and provide a good contest."
Meanwhile, all-rounder Shane Watson plans to stick with his usual bullish approach despite moving down the batting order to replace the retired Ricky Ponting.
Watson will slot in at number four as the post-Ponting era begins, but insisted he will not be modifying his aggressive approach.
"I don't think I'm really going to have to change anything at all," Watson said. "Hopefully the bowlers are going to be a bit more tired, the ball's going to be a little bit older and the wicket's going to be more worn as well."
Watson said adapting to face more spin, potentially straight after entering the crease, was the biggest change in approach he would have to prepare for.
"I do know I'm going to be facing spin a lot more coming in and batting number four," he said. "That's something that I've been conscious of really working on, having a better gameplan to be able to go in facing spin straight up.
"Normally, when you're opening you've got a chance to get into your innings before the spin comes on."
Watson successfully adapted to life as a Test opener, amassing 1,878 runs at an average of 43.67 despite many believing eventually he would drop down the order.
It was Watson's up-tempo style which allowed him to make the initial transition to open and he said he had no intention of taking a step back.
"When I'm batting my best is when my mindset's how it is when I'm opening," he said. "The challenge for me is to be able to continue that mindset.
"I really am seeing it as a big positive; one, for my batting side of things, but also for my bowling, to hopefully be able to really contribute that little bit more with the ball."
---
Click here for completely free £10 bet with Sky Bet & £5 free every week
---