Broad set for knee operation
Stuart Broad is set for a knee operation in the coming weeks to finally cure his long-standing tendonitis.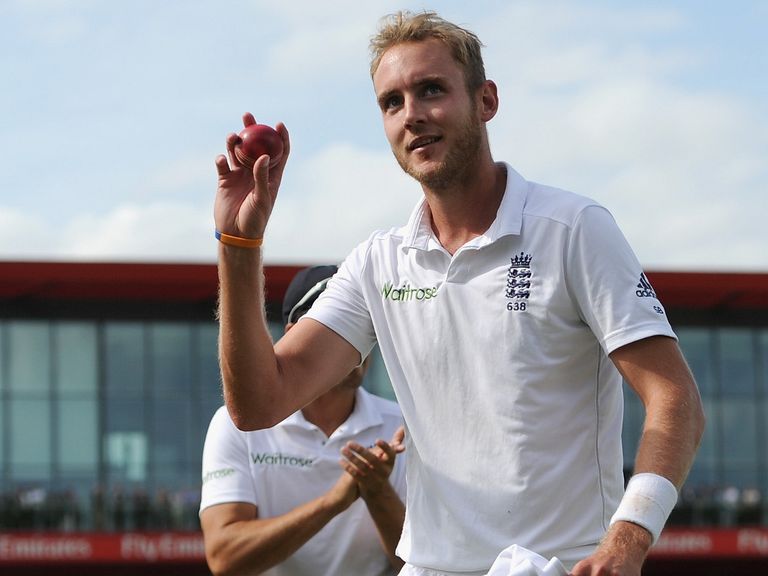 Broad has been troubled by the condition in his right knee for well over a year but has consistently put off going under the knife.
England's relentless schedule leaves little chance for three-format players such as Broad to take time out but, with a relatively quiet winter period coming up, a window is about to open.
His rehabilitation time will be up to 14 weeks, but his participation in next year's World Cup is not currently in doubt.
"It's been confirmed I'm going to have an op," he said after taking six for 25 against India on day one of the fourth Investec Test.
"The timing is not confirmed but the fella is flying over from Sweden after the Oval Test to have a look.
"It will either be after that Test or after the one-day series, depending on what he suggests.
"At any stage in the last 18 months I could have had the op and it's at the stage where it needs to be done.
"I should be fine (for the World Cup)...it's about three, three and a half months."
He added: "It's actually a really good opportunity for me to get the knee sorted and to use it as a strength and conditioning period."