Draw comfort from stalemates
Our Dave Tickner feels positive results will be hard to come by in the England v India Test series, which starts on Wednesday.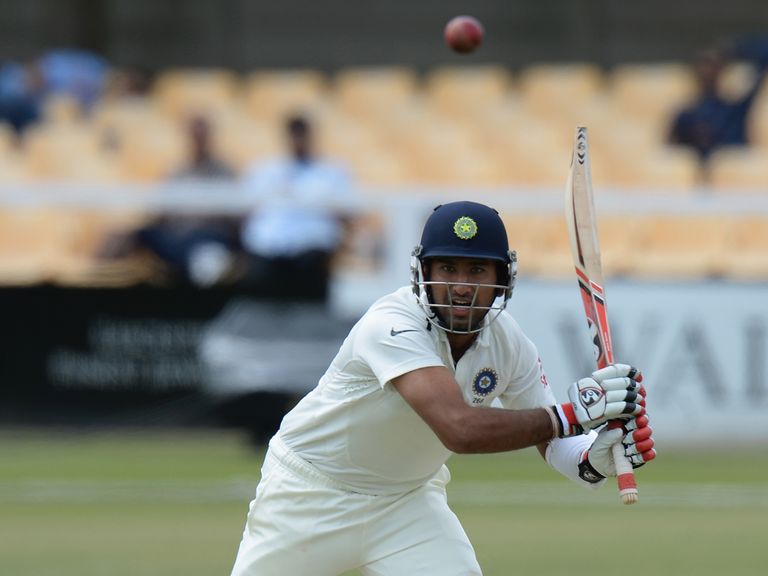 England and India may be two of cricket's self-appointed and all-powerful Big Three, but this series is not one between on-field heavyweights.
The last time India were here for a Test series, England were at their absolute peak. They had just trounced Australia in Australia, and rose to the top of the world rankings with an astonishing demolition of MS Dhoni's side.
Eighteen months later, and captain Andrew Strauss had gone and South Africa had comprehensively ended England's reign at the top. But Alastair Cook, in his first tour as permanent captain, was still able to coax another stellar performance out of the remains of Strauss' side to win 2-1 in India.
The problem for Cook is that of the four key players in that victory one has retired, one has been sacked, one is unpickable for personal reasons and the other - the skipper himself - is under pressure like never before due to a shocking run of form as both batsman and captain.
Dhoni's team is unrecognisable from the 2011 rabble, with an almost entirely new batting line-up. Given the nature of the 2011 performances, that can only be a good thing. Given that the new line-up includes Che Pujara, Virat Kohli and Ajinkya Rahane, it is a very good thing indeed.
These, though, are two sides in transition and, while India may be a year ahead of England in their change, neither side can approach this series with any real confidence.
England have followed their winter nightmare in Australia with defeat against a workmanlike Sri Lanka, while India have won only two of their last 10 overseas series against the top eight nations.
Both sides look way stronger with the bat than the ball. Given the fact that English pitches are drier, flatter and, frankly, duller than at any point in recent memory, wins should be hard to come by.
The Sri Lanka series is a guide here. Both Lord's and Headingley have been result grounds in recent years, yet the series was two balls away from ending 0-0.
If the first Test at Trent Bridge - the most result-friendly ground in Britain - ends all square then you really could not discount a 0-0 series draw. There are worse ways to use up loose change than throw it at the 200/1 quotes available.
A better, safer route to profits is to back over 1.5 draws at odds-against with Boylesports. As mentioned, Trent Bridge really is the only ground where a positive result looks on the cards.
England have won their last five in Nottingham, and eight of the last 10, and face an Indian side that has played only a couple of beer matches to warm up for this series.
Cook's side may not have got the results in the series against Sri Lanka but there were some encouraging signs along the way, chiefly from those players not horribly scarred by the Ashes defeat.
It may take India a bit of time to realise how placid conditions are, how vulnerable England are. An early strike at Trent Bridge looks crucial to England's chances of boosting confidence and winning the series.
In a series where bat should ultimately prevail over ball, Trent Bridge may prove the anomaly. England are backable at around 6/4 given their record here and doubts over their opponents.
I fully expect runs to flow throughout the series, but none more so than from the bat of India's number three Che Pujara. He's a class act.
His technique and temperament are exemplary, and his first 1,650 Test runs have come at 59 apiece. He looks best placed of a talented yet inexperienced India side to flourish in these conditions, and 4/1 quotes about him being their leading runscorer in the series are perfectly fair.
Posted at 1530 BST on 06/07/2014.