Pietersen hits back at Downton
Kevin Pietersen has hit back at comments made by England and Wales Cricket Board managing director Paul Downton, insisting suggestions that he was uninterested during the disastrous Ashes whitewash are "wholly untrue".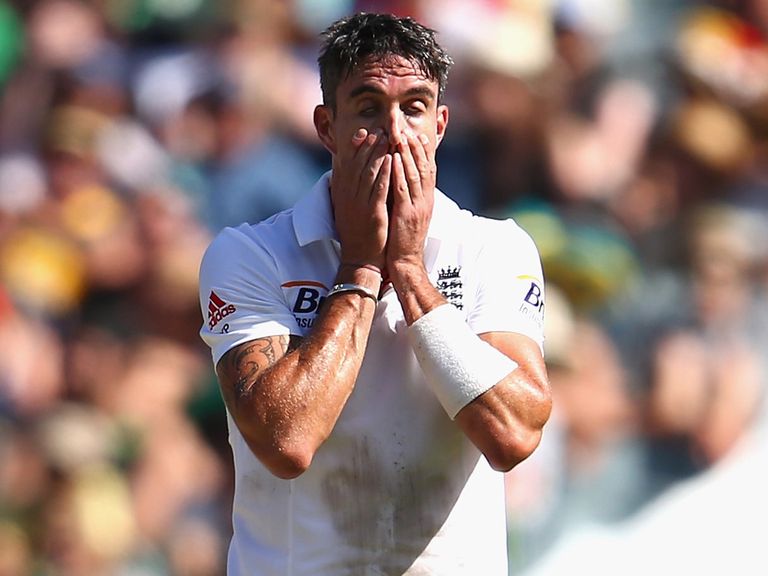 Downton appeared on BBC Radio 5 Live's Test Match Special on Thursday to discuss a number of issues, but his comments of former England batsman Pietersen drew particular attention.
The ECB chief said the 33-year-old appeared "disinterested" and "distracted" in the fifth Test in Sydney, and that he was unable to find anyone within the England set-up who wanted Pietersen to remain in the team.
Yet Pietersen said in a statement: "The suggestion that I was uninterested during the winter Ashes series against Australia is wholly untrue.
"Although I was having injections in my knee, which inhibited my mobility and thus my ability to field close to the wicket, I was fully motivated to play for England and whilst I accept that the series as a whole fell well below my own personal standards, I finished the series as the top scorer.
"I did, and continue to have a good relationship with most of the England players."
Pietersen was criticised during the Ashes campaign by several commentators for throwing his wicket away when well placed on more than one occasion, and Downton touched on the issue again on Thursday.
But the controversial batsman was England's leading run-scorer Down Under, albeit with an average of 29.4 in 10 innings, and believes his approach has served him well in the past.
He added: "With regard to the criticisms aimed at my "the way I play type attitude", I feel it's only reasonable to remind Mr Downton that this method has brought me over 13,500 runs for England, in addition to being part of four Ashes-winning teams and a World T20-winning side, all of which achievements I am hugely proud of."
The winter of discontent was the beginning of the end for Pietersen, who was axed by England in early February with Downton overseeing the decision.
Until recently, the ECB's explanations for effectively ending the right-hander's international career had contained only limited detail, but while Downton may have been hoping to draw a line in the sand on Thursday, Pietersen's response ensures the saga will rumble on.
Pietersen, who became England's highest ever run-scorer across all forms of cricket last summer, also took issue with Downton's comments that it was the player who pushed to have his contract terminated.
"The comments regarding the cancellation of my contract should be put in perspective. It was made very clear to me that I was not being selected for the World T20 squad, and the ECB did not try to give me the remotest confidence that I would be seriously considered for selection for England again," Pietersen said.
"Had I allowed my contract to 'wind down', as the ECB proposed, I would not only have forfeited the performance-related elements that are part of the England player remuneration, but more importantly my availability as a professional cricketer would have remained under the control of the ECB for a further eight months."