Cairns: I am not 'Player X'
Chris Cairns has strongly denied he is the unnamed player mentioned in testimony to the International Cricket Council's anti-corruption and security unit by two of his New Zealand compatriots.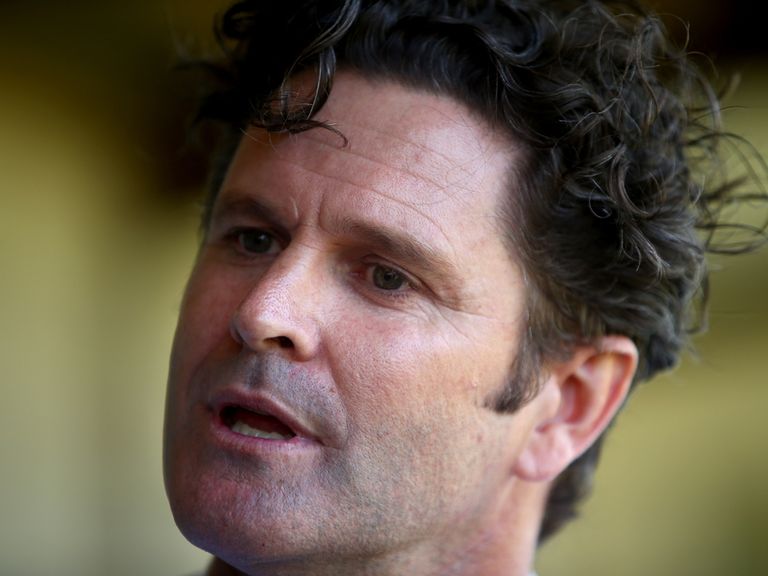 Evidence presented by Kiwi captain Brendon McCullum was revealed on Monday, following last week's revelations that former batsman Lou Vincent was being investigated by the ICC.
Spot-fixing's return to the headlines has left England captains Eoin Morgan and Alastair Cook voicing their respective anger and heart-felt concern that the issue continues to afflict their sport.
Ex-Kiwi all-rounder Cairns, meanwhile, has made clear in a statement released to Fairfax Media that he has nothing to hide.
"I am aware that former cricketer Lou Vincent and current New Zealand captain Brendon McCullum have made a range of allegations against a cricketer dubbed 'Player X'," the statement read.
"It is well-known that the ICC/ACSU has been investigating allegations of corruption and my name has been linked by others to these allegations. I am being asked whether I am 'Player X'.
"Based on the limited information I have received during this investigation, I believe it is being alleged that I am that player. These allegations against me are a complete lie.
"I have never approached Brendon, or anyone else, about match fixing or any other improper activity."
New Zealand Cricket, meanwhile, has reacted with "dismay" that McCullum's evidence to anti-corruption investigators has reached the public domain.
The Kiwi captain's employers have made it clear too he is in no way under suspicion of any wrong-doing.