South Africa handed overs fine
South Africa have been fined for a slow over rate in their ICC World Twenty20 Group 1 victory over New Zealand on Monday.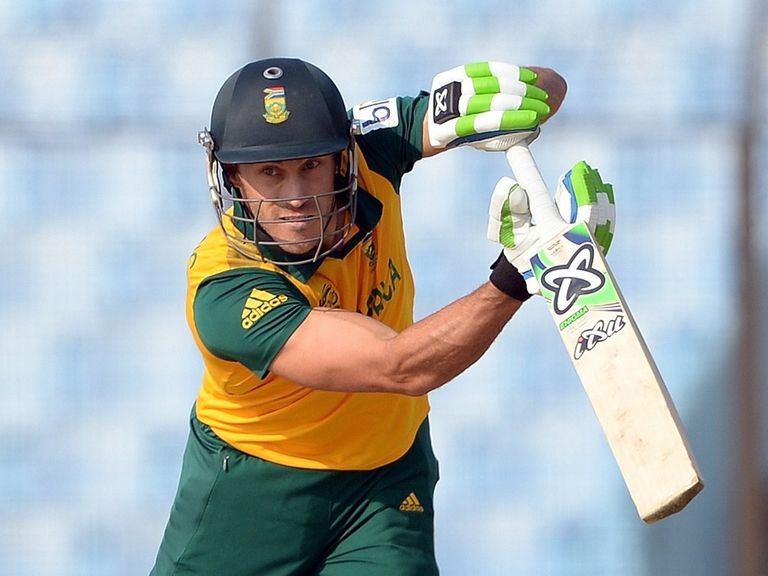 The Proteas, who won the World Twenty20 Super 10 match by two runs thanks to a stunning display of death bowling by Dale Steyn, were judged by to have fallen behind the required rate by two overs.
Match referee Javagal Srinath imposed a statutory fine of 40 per cent of captain Faf du Plessis' match fee as well as half that for each of his team-mates.
Du Plessis faces a one-game suspension should he fall foul of a similar offence in the next 12 months.
An International Cricket Council statement confirmed: "Javagal Srinath of the Emirates Elite Panel of ICC match referees imposed the fines after Faf du Plessis' side was ruled to be two overs short of its target when time allowances were taken into consideration.
"In accordance with the regulations of the ICC code of conduct for players and player support personnel governing minor over-rate offences, players are fined 10 per cent of their match fees for every over their side fails to bowl in the allotted time, with the captain fined double that amount."