Kirsten putting family first
Former India and South Africa coach Gary Kirsten would consider working with England - but not in the foreseeable future.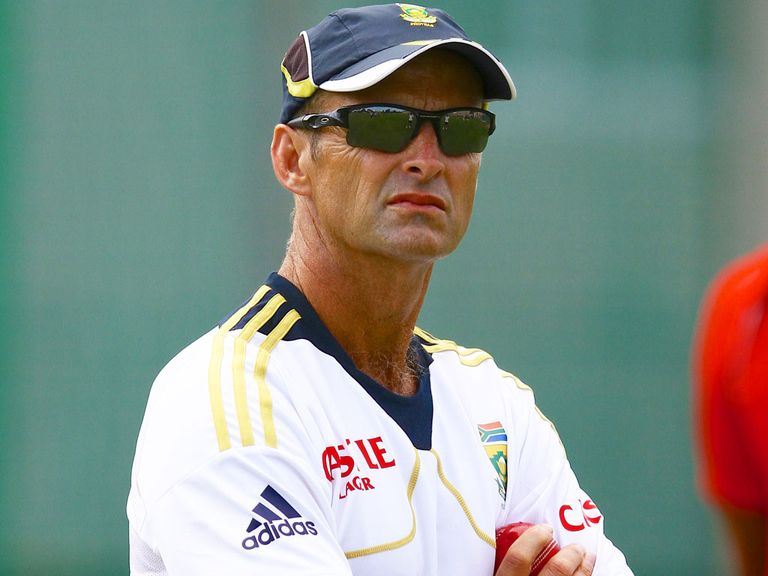 The South African was considered one of the favourites to succeed Andy Flower when he stepped down as team director last month, but made it clear he was not in the running due to the amount of time such a job would require him to be away from his young family.
Asked on BBC Radio Five whether the England and Wales Cricket Board had been in touch, he replied: "No they didn't. I had no approach at all.
"I would regard any position of that nature as a privilege and very humbling that they would think of me, but I'm not really at a time in my life where I could accept it - just because of the nature of my family situation."
However, on whether it would be a consideration if the ECB came calling in future, he said: "I think any position of this nature, which requires a lot of travelling, it might be a consideration later on in my life.
"But I've got very young kids - we're talking 10 years from now. I'm sure 10 years from now people will have forgotten about me!"
In the meantime, the 46-year-old will lead the Delhi Daredevils - and former England batsman Kevin Pietersen - in the 2014 Indian Premier League campaign.
Kirsten is relishing the prospect of working with the 33-year-old, whose turbulent nine-year international career was ended earlier this month when England's management decided unanimously that their relationship with the player had run its course.
"He's got proven credentials at the highest levels of game and he's a match-winner, as we all know, so we're very excited to have him on board," Kirsten said.
"The fact he's available full-time for the Delhi Daredevils has made a big difference in terms of options for recruiting.
"It's my first year with the Delhi Daredevils, but the feedback I got is that he's a really positive influence in the changing room, so I'm looking forward to working with him."
---
New Sky Bet customers: Free matched bet up to £30
---