Kolkata wicketkeeper Robin Uthappa hit 83 not out as the Knight Riders secured their IPL play-off place with a 30-run victory over Bangalore Royal Challengers at Eden Gardens.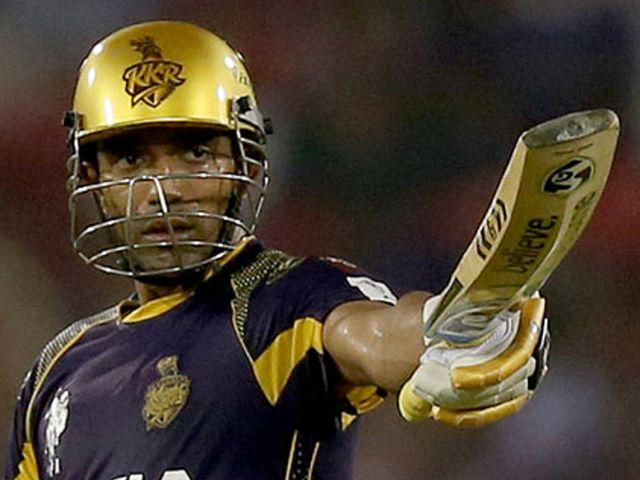 The win puts the Knight Riders on 16 points and they now join Kings XI Punjab and Chennai Super Kings in qualifying for the play-offs, while defeat ended Bangalore's hopes of progressing.
Uthappa hit 10 fours and a six in his 51-ball innings in which he occupied the crease for the full 20 overs, sharing a 121-run partnership with Bangladesh captain Shakib Al Hasan at a run-rate of more than 10-an-over.
The pair took Kolkata from 56-3 to 177-4 late in the 18th over, when Shakib was bowled by Abu Nechim for 60. The Knight Riders finished on 195-4.
The star-studded batting line-up of Bangalore could not keep up with the rate, despite 45 from opener Yogesh Takawale and captain Virat Kolhi hitting 38.
The Royal Challengers finished 30 runs short on 165-5, mainly thanks to the efforts of spinner Sunil Narine (4-20).