Essex and Gloucestershire were left having to settle for a point each as ran proved the real winner of their Royal London One-Day Cup clash at Chelmsford.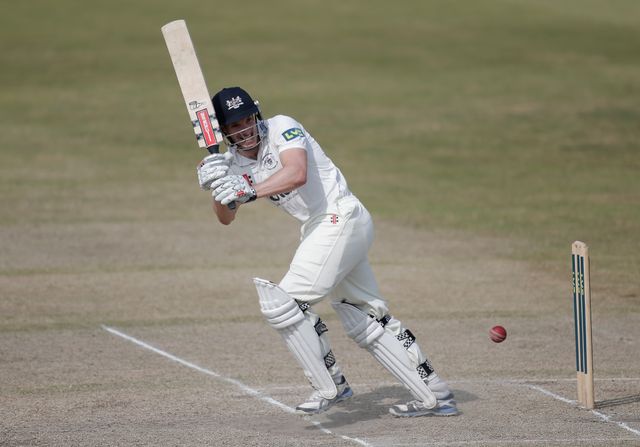 But at least both teams have the consolation of still occupying a top-four place which they need to feature in the quarter-finals later this month.
When play was possible, Chris Dent seized the initiative after Hamish Marshall was removed by David Masters with the final ball of the first over after Essex had inserted their opponents.
That dismissal was the result of a superb leg-side stumping by James Foster but Michael Klinger and Dent were to deny Essex any further success, the latter leading the way with an aggressive approach which saw him gather 33 runs from 30 deliveries.
Among his five boundaries was a six, a mighty blow straight over the head of bowler Graham Napier as the batsman stepped a yard down the pitch and opened his shoulders to comfortably clear the ropes.
Klinger (17no) played and missed on occasions as he battled to settle in but appeared to have adjusted to the conditions when rain sent the players seeking the shelter of the pavilion after 11.1 overs with the visitors 55 for one.
Thereafter it always looked likely the contest would not resume.
Pools of water quickly settled on the outfield as the rain intensified although it stopped long enough for the ground staff to engage in mopping-up operations. But it returned again just as umpires Martin Bodenham and Alex Wharf were preparing to make a 5.00pm pitch inspection.
In between further heavy showers, the umpires decided at 7.55 pm and following another inspection that no more play was possible.
Gloucestershire captain Klinger admitted that the prospect of an absorbing match was ruined by the weather.
"Both ourselves and Essex have been in good form in this competition but once the rain started, the outfield became very wet and the further rain didn't help matters," he said.
"We've beaten some quality teams in this competition so far, Yorkshire and Hampshire and although we've only got the point from this game, we are certainly in the mix going into the last three games."
Essex assistant coach Chris Silverwood added: "It was lined-up to be a cracking game so it's disappointing that it was washed out in the end but we can't control the weather.
"We've got Derbyshire and Yorkshire to play next and we are looking forward to those game because we know that if we play to our potential, we can beat anybody."