The remnants of hurricane Bertha wrecked Warwickshire's second attempt to promote county cricket in the east of the county by taking the Royal London One-Day Cup Group B fixture against Kent at Rugby School.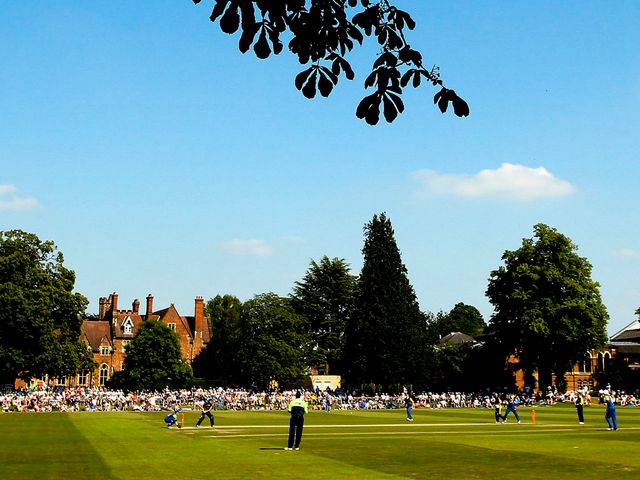 The rain arrived on cue at breakfast time and continued to lash down until umpires Rob Bailey and Neil Bainton abandoned the game at midday.
There was never a chance of a ball being bowled and at an early stage Warwickshire's website was advising the expected crowd of 3,000 not to travel without checking weather forecasts.
The attractive school ground was given a 50-over fixture on the back of a successful experiment in staging a Twenty20 match against Glamorgan last year.
The sun shone on 3,500 spectators at that game but the return visit was doomed before it could start. To add to the frustration, the break in the weather followed the school's hosting of an ICC Under-15 tournament in perfect conditions last week.
For Kent it was another damp spot in the Midlands following the abandonment of their Royal London Cup game against Nottinghamshire at Trent Bridge on Friday.
Although their unbeaten record in the group remains intact after taking a point for each no result, they would have hoped for more if they had played two full games.
Their only action at wet and windy Rugby was to take advantage of the sports facilities. When the call-off was announced by the umpires, some of the players were enjoying a game in the rackets centre alongside the cricket ground.