The Royal London One-Day Cup fixture between Nottinghamshire and Surrey was abandoned due to the weather without a ball bowled at Trent Bridge on Sunday.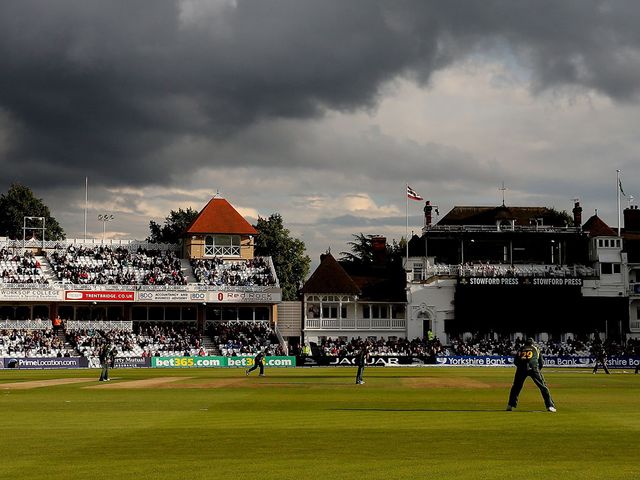 Torrential rain had set in during the early morning, and umpires Jeff Evans and George Sharp had little option but to call off the contest just after midday.
The abandonment did little for Surrey's qualification hopes, leaving them bottom of the Group B table with only two points from five matches, while Nottinghamshire remained unbeaten in third place on seven points from five matches.