Leicestershire were bailed out by the rain in Cardiff as Glamorgan's victory charge was aborted.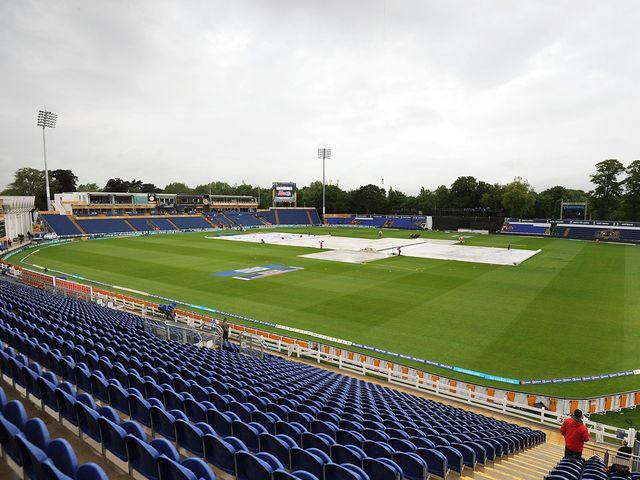 Resuming on 168 for three - 73 runs from making their hosts bat again - the Foxes were stripped back to 204 for eight when the weather took hold once more.
But it would be a permanent delay on this occasion and under skies that were causing chaos, Leicestershire were glad of the salvation.
Day four play did not start until well into the afternoon because of the wet and when it did, Leicester must have wished they, like every other county game in the country, had been washed out.
They trooped out to the middle just before 2pm, though, with their hopes resting largely with Angus Robson (72 not out) and Ramnaresh Sarwan (seven no).
The latter went almost immediately, failing to add to his overnight score and nicking Michael Hogan behind.
Hogan, reveling in the conditions, then did for Josh Cobb (four) in an identical manner, with that wicket sparking a barren spell-of run scoring.
Over the next 112 balls Glamorgan's total went up by just nine for the loss of three wickets.
Mark Wallace eventually pouched Robson for 81 off the bowling of Jim Allenby, while Hogan had Rob Taylor taken behind for a duck.
Allenby then switched ends to clean up Anthony Ireland (nought) and at 182 for eight, the end was nigh.
Niall O'Brien and Nathan Buck dropped anchor to offer resistence, though, and kept themselves at the middle despite numerous breaks for the weather.
Both light and rain caused the players to go off, on, off, on and back off again, with it being deemed that enough was enough just after 5.30pm.
Glamorgan took 12 points and Leicestershire seven.