Paul Farbrace's England defection will not affect this summer's One Day International and Test clashes with Sri Lanka, according to captain Alastair Cook.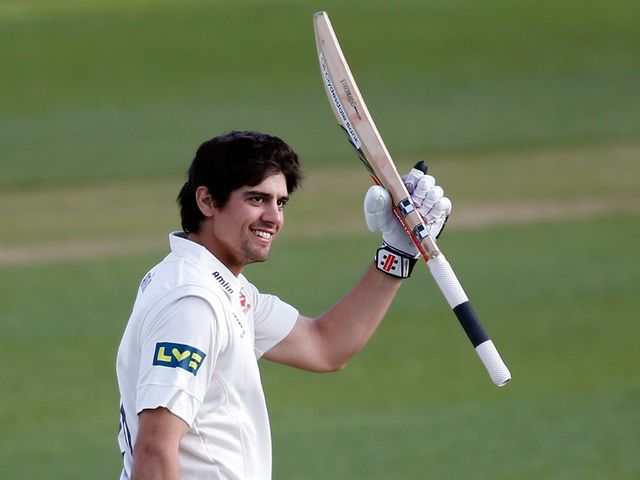 Farbrace was confirmed as Peter Moores' England assistant on Wednesday having resigned after less than four months as Sri Lanka boss.
The former Kent coach guided Sri Lanka to the World Twenty20 crown, but received criticism from his bosses after stepping down to assist Moores in England's new management set-up.
Sri Lanka Cricket will doubtless be stinging at losing their man, but England captain Cook said there will be no ill feeling when the two countries meet.
England host Sri Lanka in six One Day Internationals in May and three Test matches in June.
"That won't have an impact, no," said England skipper Cook, fresh from notching 127 for Essex in an LV=County Championship draw at Surrey, his second century of the embryonic season.
Cook revealed he was first coached by Farbrace as a 15-year-old in England's age-group set-up, and is relishing their forthcoming reunion.
Keen to kick-start the much-heralded new era under former Lancashire boss Moores and ex-England Under-19s boss Farbrace, Cook said England can now plan in earnest for their packed summer schedule.
"Relief's probably not the right word; I'm happy it's all sorted if that makes sense," said 29-year-old Cook, who admitted picking Surrey coach Graham Ford's brains about Farbrace.
"You're glad you can start making plans, start making those first steps into the side and the culture you want to create.
"Of course as a side to become successful just because you change a few personnel, it takes a lot of hard work, time and effort to do that.
"But looking at the county scores the last couple of weeks, people are sticking their hands up, scoring big hundreds and taking wickets and that's exciting.
"The exciting bit of that is realising places are up for grabs and trying to grab them.
"I was coached by Farby when I was 15 and then again when I was 17, so in the county game he's been at Yorkshire and Kent.
"I've been involved with him a little bit there, I haven't seen him for a couple of years, but he's someone who has got a great record, and it's a good combination to have between those two.
"I can't remember our exact first meeting, but a fair few things have changed, in a good way, obviously.
"Graham Ford was here and on the first day I was quizzing him about Farby, and everyone I've spoken to him about speaks highly of him.
"And he's a good addition because he hasn't really been involved in an England set-up before and he'll have some new ideas.
"And he's experienced a great deal, especially recently coaching Sri Lanka."
England bosses have opted for a two-man coaching duo to overarch all formats of the game as they bid to forget their wretched Ashes winter whitewash and Andy Flower's ignominious exit.
Kevin Pietersen has been exiled with no route back into the international fold either, and Cook admits a fresh start benefits the entire England set-up.
"Obviously the split coaching was tough, people found it quite hard, but now with a change of regime, new energies coming in, and of course their relationship, they will have to work at that," he said.
"But they are good people, and good eggs, and I'm sure they'll be fine.
"It has been an interesting winter, a lot of things have happened and a lot's changed over the last couple of weeks."
Cook's 127 against Surrey adds to his 181 against Derbyshire at Chelmsford, and he admitted benefitting from hard work behind the scenes with his county coach Paul Grayson.
Expecting to meet with England's new coaching duo in the next week, Cook said: "The most important thing for me personally is that I'm hitting the ball quite nicely.
"A good month and a half away from the public eye, I've done some good work with Paul, so to start the season with a couple of hundreds is great.
"I'm certainly looking forward to meeting Farby (Paul Farbrace) again, and seeing how things go from there.
"I think the captain has a very big involvement, as we all know the captain-coach relationship is very important in cricket, and I need to sit down with Mooresy and Farby, sit down and get our heads together on exactly what we want to achieve, and how we're going to go about it."