Post-match reaction to Australia's ICC World Twenty20 victory over Ireland on Wednesday.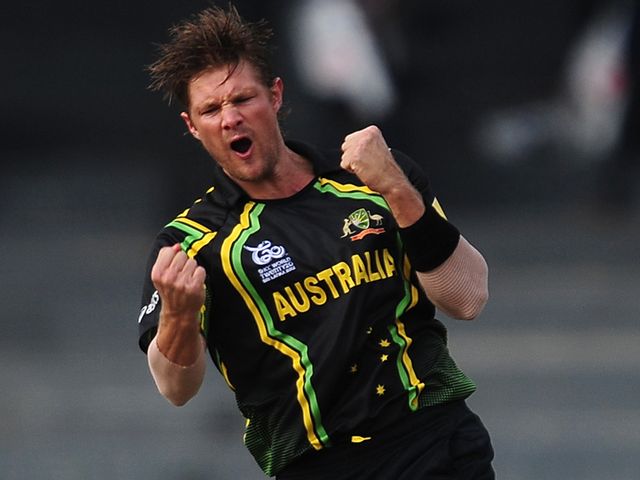 Captain George Bailey was impressed by the way Australia comfortably overcame Ireland in their World Twenty20 opener in Colombo.
Shane Watson inspired the Antipodeans to a straightforward seven-wicket victory in today's Group B match, leading the way with the ball and bat.
The 31-year-old all-rounder took three wickets for 14 runs in his first three overs, before hitting 51 runs off 31 balls at the crease to help Australia cruise to victory.
"He is not bad, is he?" Bailey said of Watson. "His fielding could probably improve a little.
"No [I am joking], he is a complete cricketer and I think the starts are so important for Twenty20s.
"He is bowling our first over, opening the batting and sets the tone for us. He was outstanding for us today.
"I thought our fielding was a little sloppy. I thought we started really well, had them four down and then we just took our foot off the peddle a little bit. That is probably not good enough.
"I am thrilled with that performance. I thought we started really well and Watto certainly led the charge with the ball and finished it off with the bat."
Ireland counterpart William Porterfield was less happy with a performance that saw him go out for a duck in the first ball of the match.
"We are a better side than that," the Ireland captain said. "The start wasn't great, losing those four wickets pretty early.
"It set us off on the backfoot and we needed to start off well to get us a platform but it didn't happen.
"We manage to claw back, kept fighting and managed to pick up a couple of wickets down the middle so I can't fault the lads for trying."