British title for Limond
Willie Limond achieved his British title dream at the third attempt with a stylish performance against Curtis Woodhouse in Glasgow.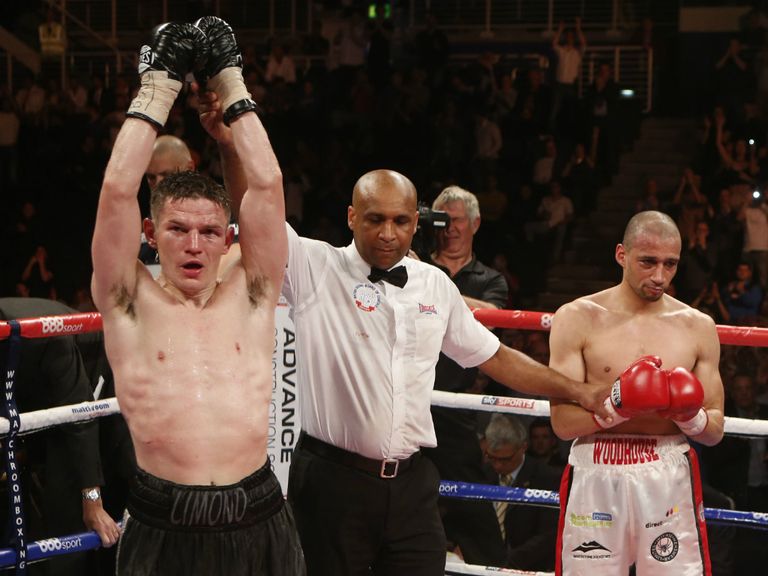 The 35-year-old twice floored Woodhouse with upper cuts on his way to a points victory to take the British light-welterweight belt.
Limond, who retained his Commonwealth title in the process, was eight points ahead on the referee's scorecard and five ahead with one of the judges with the other surprisingly scoring a draw.
Woodhouse, who briefly retired immediately after taking the title from Darren Hamilton in February, felt Limond's relative inactivity in recent years would go against his opponent but the Scot produced a classy display of timing and skill.
Limond - who lost to Alex Arthur and Anthony Crolla in his previous British title fights - was the more accurate puncher in the first two rounds and he stepped up his dominance in the third round when he put Woodhouse flat on his back with a left-handed upper cut, the bell proving a welcome end to the eight-second count for the 34-year-old Englishman.
The Scot stayed on top in the fourth and almost caught Woodhouse with another upper cut and, although the Englishman showed great heart to step up the pace and force Limond back, the Scot continued to land some well-timed shots.
Woodhouse seemed to increase his work-rate further but Limond briefly had him on the ropes after a powerful right hook in the ninth and put him on the canvas again late in the 11th after following a left-right counter-attack with another upper cut.
The former Birmingham and Sheffield United footballer again got back to his feet to give himself a chance of stealing the contest but the Scot stayed out of trouble.
Earlier, Stephen Simmons retained his WBC International silver cruiserweight belt when he stopped Wadi Camacho in the 10th round of their grudge match.
The pair had to be separated at pre-fight press conferences and Simmons had vowed to send the east Londoner home in a coma after accusing him of posting photos of his fiancee's face on to obscene images on social media.
Anger was evident on the now-married Scot's face but, although he looked capable of hurting Camacho early on, the challenger dodged the Scot's wilder swings and landed punches far more frequently during the middle stages and a frustrated Simmons was warned for use of the head in the seventh.
The Edinburgh fighter landed some decent shots in the next two rounds but was still trailing by a point ahead of the final round.
However, a left hook had the challenger on his knees shortly before the referee stopped the contest as Simmons moved in to finish off a dazed Camacho.
The fight ended with a hug and a kiss after the former amateur team-mates made up following their public falling-out.