Maxwell expects Taylor battle
Liverpool light-welterweight Sam Maxwell is well aware he will have to do things the hard way if he is to return from next month's Commonwealth Games in Glasgow with another gold medal hanging round his neck.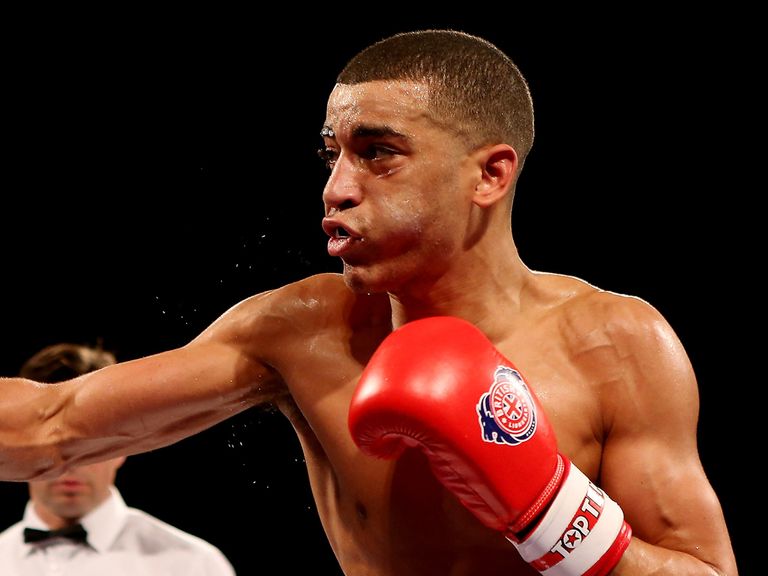 Maxwell is likely to have to rekindle his rivalry with Great Britain team-mate Josh Taylor - who pipped him to the 64kg qualifying berth for the London 2012 Olympic Games - in what could be one of the tastiest England versus Scotland showdowns of the fortnight.
The 25-year-old Maxwell's dramatic rise in the senior GB squad in 2011 came to a heartbreaking halt when he was beaten in the quarter-finals of the final 2012 qualifier by home favourite Fatih Keles.
Victory for Taylor on the same day ensured it was the Scot who would instead take up the GB quota place in London - and while Maxwell insists he is not motivated by revenge, he is clearly relishing the possibility of facing Taylor on the Scot's home turf.
Maxwell said: "Josh is a brilliant boxer who I train with every day and there is definitely no animosity between us.
"I'm not thinking of revenge, but I would be delighted to win the gold medal and if I could do that by beating Josh in the final then that would be the perfect scenario for me.
"I've fought a lot of home town favourites in my career and the feeling when you silence the home crowd is almost as good as when you have the whole crowd cheering you on.
"Either way the atmosphere is going to be amazing. I saw how loud the crowd was at the Olympics and with this being just up in Glasgow it definitely feels like a second bite of the cherry for me."
The Commonwealth Games boxing tournament has an unusual place on the amateur boxing calendar with most of the world's strongest boxing nations not able to take part.
Its questionable position as a form guide for the future is underlined by the England line-up for the 2010 Games in Delhi, from whose 10-strong squad only Anthony Ogogo and Thomas Stalker went on to represent Great Britain at the Olympics.
But it also raises the prospect of a series of mouth-watering domestic showdowns involving GB rivals from Wales and Scotland as well as a tough-looking Northern Ireland team.
Maxwell added: "The Commonwealth Games is my first multi-sport tournament and in terms of exposure it is second only to the Olympics.
"People in boxing say it might not be as tough as the worlds or the Europeans but there are still a lot of great boxers in it and you are probably going to have to beat some of them if you are going to come home with gold."