Battle for Commonwealth spots
Leading members of Great Britain's amateur boxing team have been forced to put friendship aside as they prepare to clash in the final stages of the English ABA Championships in Liverpool later this month.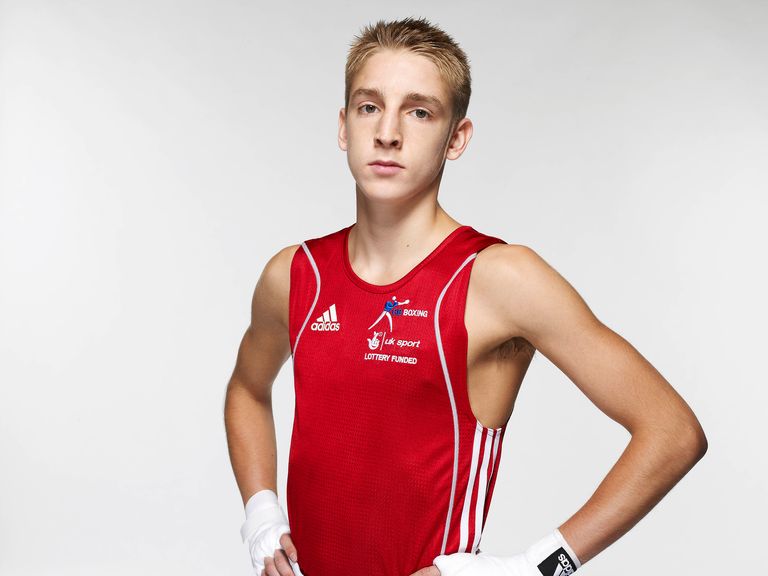 All the top names in head coach Rob McCracken's rejuvenated elite squad have been entered in the prestigious competition, which will go some way towards determining England's likely line-up for the Commonwealth Games in Glasgow in July.
The inevitable post-Olympic exodus to the professional ranks has given new fighters the chance to make their mark, but it is the prospective meetings of some of the already-established names that promise to make this year's event one to remember.
Croydon 21-year-old Charlie Edwards has dominated the domestic flyweight scene since winning a European bronze medal in 2011 but he faces a new challenge in the shape of Leeds rising star Jack Bateson, who will make his debut at the weight after moving up from 49kg.
Like Edwards, Bateson is a former European bronze medallist and considered one of the sport's top prospects - but despite extensive sparring sessions in the GB gym in Sheffield the pair are yet to come together in a competitive environment.
Edwards, who is top-seeded for the event and is scheduled to face Bateson for the first time in the final, admitted: "There is a bit of animosity at the moment - we don't acknowledge each other. At the end of the day boxing is a business and we're both getting in there to win.
"I'm looking forward to getting in there and proving myself to all the doubters and all those who think they can come in and take my spot. Sparring with Jack has been interesting, I've been working on things and I know what I have to do to beat him."
Bateson opted to make the inevitable move up after a relatively disappointing World Championships debut in Kazakhstan last year, where he lost his opening bout to Costa Rica's David Jimenez.
Bateson said: "It's a shame because Charlie and I are friends but you don't want to get too close to someone you could be competing against.
"I am feeling much better at 52kg. I had a lot of success at 49kg then all of a sudden I had this loss, and looking back I think it was good thing because it told me I had to move up, and I feel like a proper flyweight now."
There could be an equally interesting clash at the other end of the weight spectrum, with big-punching Londoner Joe Joyce - unseeded due to his commitments this season with Italia Thunder in the World Series of Boxing - heading for a final showdown against rising super-heavyweight star Frazer Clarke.
The 22-year-old Clarke is a long-time member of the Great Britain set-up but struggled to make a breakthrough behind the likes of Joyce and Anthony Joshua, before signalling his potential with a recent gold medal win at the Strandja Cup in Bulgaria.
Clarke, who has been beaten by Joyce in all three of their previous meetings, said: "Joe and I have a lot of respect for each other - you've got to have respect for someone if you've boxed them three times and are yet to have your hand raised.
"Obviously there's a bit of tension now because we could end up boxing each other but that's the nature of the sport.
"Without Joe I don't think I would have come on as much as I have done, and probably the same goes for Joe. There is no bad blood between us and I'm sure if we come to box it will be a great bout."
The ABA quarter-finals, semi-finals and finals will be held over three days at the Echo Arena in Liverpool from April 25-27.
---
New Sky Bet customers: Free matched bet up to £30
---