Crolla far too hot for Foster
Anthony Crolla stayed on course for a world title shot after pounding Stephen Foster Jnr to a halt in the sixth round.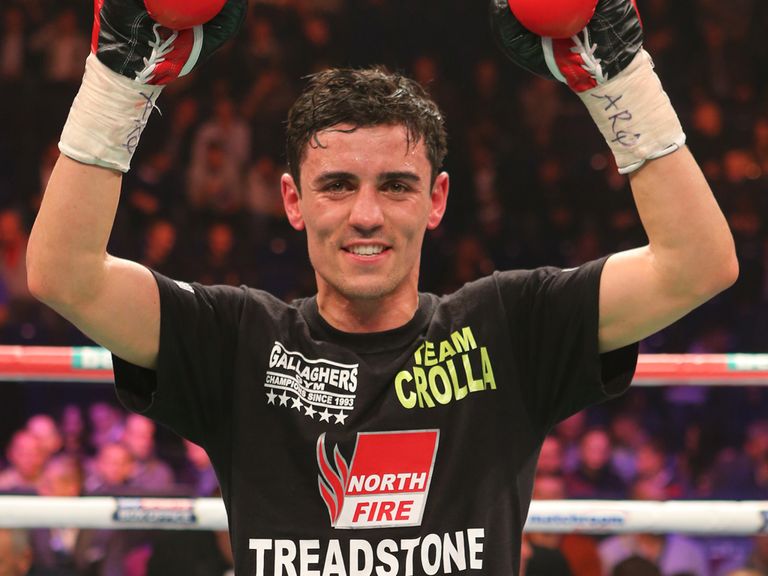 Crolla has been mentioned as a possible foe for WBO lightweight champion Ricky Burns and he remains in contention after grinding down Foster, who failed to come out for the seventh.
The Mancunian pumped out range finding jabs in the first round, while Foster tried to make his mark with some clubbing hooks.
The crisp punches were coming from Crolla as he stuck out more accurate jabs in the second and whipped hooks into his opponent's ribs.
Foster showed more purpose in the third, forcing his local rival back with right hands, but Crolla responded with more body shots in the fourth.
The tempo was raised in the fifth as Crolla continued to work away on his foe's body and Foster's legs dipped after two spiteful hooks.
Foster tried to fire back in the sixth, but Crolla sapped the Salford man's battling spirit with another assault under the elbows and he was pulled out by his cornermen after the bell.
Crolla, who retained his WBO inter-continental title, felt his body punches had broken Foster's resistance.
He said: "We've been working on our body shots anyway in the gym and I felt like they have come on. It was always something that I was going to throw in there.
"I was going to start going through the gears after that round and Joe was ready to let me off the leash.
"I felt like I was only getting stronger and I felt that was Steve's last hurrah in that round."
John Murray returned with a win on Friday and Crolla refused to rule out a fight against his former stablemate at Joe Gallagher's gym.
"Yeah I was speaking to John just the other night and it's not a fight that either of us would really want, but like we both said, if it's good for both of us we'll do it," he said.
"If it makes sense then we'll do it."
---
New Sky Bet customers: Claim free £5 bet every week
---