UK Sport warning to BABA
UK Sport chiefs have fired a stern warning to the British Amateur Boxing Association that future governance issues will not be tolerated following last month's controversial removal of BABA chairman Derek Mapp.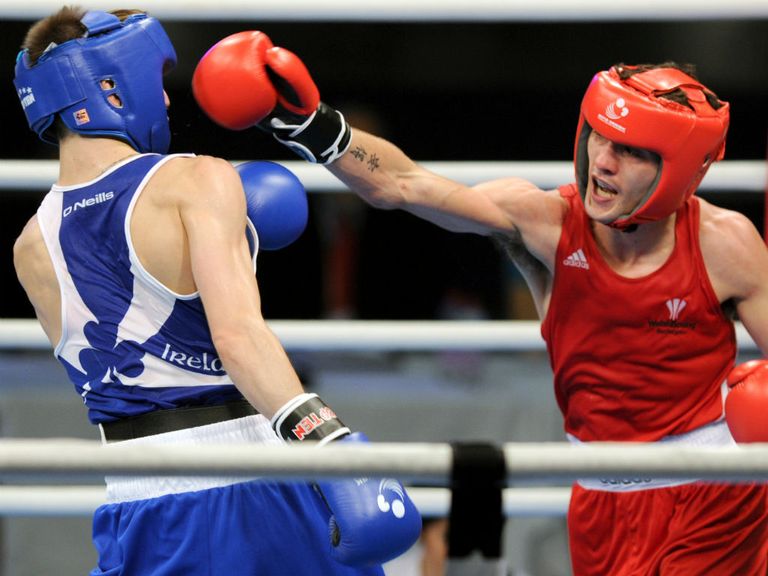 The high performance sports agency, which sets funding levels for Olympic sports in the UK, has backed down from its threat to effectively put the sport in special measures following assurances this week.
But the agency has made clear it will not hesitate to step back in if the current civil war between BABA and its constituent parts - the respective governing bodies for England, Scotland and Wales - continues.
In a statement, UK Sport said it was "satisfied" with the agreement that "provides sufficient comfort that going forward BABA will be able and is committed to governing boxing's World Class Programme effectively to support the drive for further Olympic success in Rio."
UK Sport had threatened to channel future funding through its own Special Purpose Vehicle if BABA did not respond to its specific concerns by a deadline of Monday evening.
There is no suggestion the issue would have had short-term implications for the funding of the current squad of elite boxers, who claimed one gold and two bronze medals at last week's European Championships in Belarus.
UK Sport will now take the lead on the recruitment of a new independent chair to replace Mapp, who was voted out at an Extraordinary General Meeting following a motion put forward by Amateur Boxing Scotland.
Chief among the home nations' arguments is that they have been increasingly marginalised by the new centralised BABA programme, despite its evident success in bringing in five medals from last year's London Olympics.
UK Sport is clearly only too aware of the potential for future conflict, and sent a strongly-worded message that it will not hesitate to react if the sport does not get its house in order.
"Acceptance of these changes is only the first step, albeit a significant one, in starting to rebuild the confidence of UK Sport in how the sport is currently being governed," added the statement.
"Should these issues resurface in the future, UK Sport will not hesitate in renewing its plans to channel its funding through an SPV, in the best interests of the athletes and World Class Programme."
---
Click here for completely free £10 bet with Sky Bet
---