Gethin looking to impress
Martin Gethin will follow Carl Froch's blueprint when he takes on Panamanian puncher Ammeth Diaz on Friday night in a bid to earn himself a world title shot.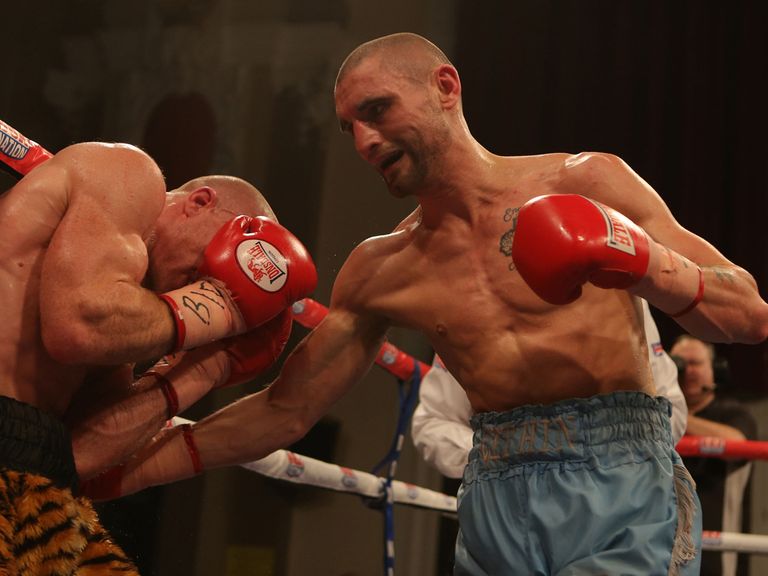 Gethin makes a significant step up in class at Walsall Town Hall when he faces Diaz in an IBF lightweight title final eliminator, less than a week after fellow midlander Froch used his boxing skills to beat old rival Mikkel Kessler.
The 29-year-old Gethin is well aware of Diaz's reputed power, having seen the Central American's record of 31-11 (22KOs) even if he has done little homework on his opponent.
"I don't really watch tapes of fighters I'm going to box, to be honest," Gethin said.
"I tend not to watch any of my opponents, I just find out what they're like when I get in there.
"I've taken good shots off some big punchers before and yes, Diaz is a puncher, but I can take a punch. I'll obviously try to take as few punches as possible but I know I can take it and it's about pressuring him.
"He's been stopped himself a few times so I'll be looking to finish him off like I've done to my last few opponents.
"I'll need to keep my guard high, my mind focused and pop my jab, just like Carl Froch did against Kessler last Saturday night. I think that eventually it'll turn into a war. Hopefully I can tire Diaz out then finish him off."
Gethin (24-3-1, 11KOs) added: "I'm two wins away from being a world champion.
"It's all to come for me in the near future. It's going to be interesting.
"It's been crazy. I wasn't sure I'd ever get to fight for the British title so all this is a real bonus, especially so soon after winning the British against Ben Murphy in January.
"But it's a new target and I've trained really hard. When I turned pro, I never imagined I'd ever be competing at world level. I know I've had injuries but it's taken a long time."
Diaz, 29, admits to being more studious than his Black Country opponent.
"I've seen plenty of fights of Martin Gethin, on video and on Youtube," Diaz said.
"He's a very strong boxer and I'm looking forward to the test. My trainer has been watching plenty of fights and working out the plan to beat him. We've seen plenty of weaknesses that we'll be working hard on. I won't give a lot away, but speed will be a big factor in beating Gethin."
---
Click here for completely free £10 bet with Sky Bet
---