Camacho wins Prizefighter
Favourite Wadi Camacho won the latest Prizefighter cruiserweights tournament with a second round stoppage of Hari Miles at the York Hall in Bethnal Green.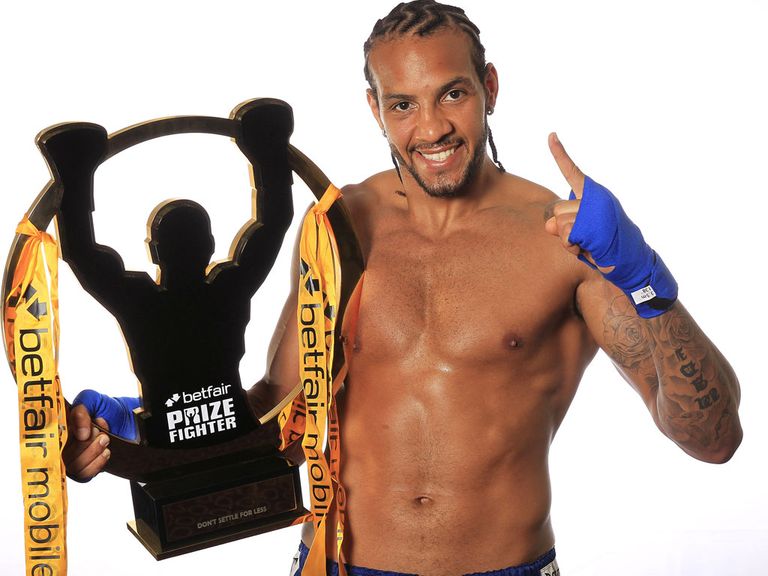 The 27-year-old Camacho entered the event with a 6-1 record, and looked a class above the other seven contenders as he picked up the title and a total of £34 in prize money.
Camacho beat Martin Grainger and Nathan Owens on points en route to the final, while Miles took out Conall Carmichael and Danny McIntosh in close points decisions.
The only knockout of the night came in the final, as Camacho repeated a previous victory over Miles in their last meeting - that being a seventh-round stoppage.
After cantering into the final, Camacho showed a more ruthless streak in the final and also demonstrated the power that he had not fully unleashed.
A minute into the second round, Camacho landed three heavy body shots and they forced Miles to take a knee, and he was only just about able to beat the count and continue.
Camacho sensed a stoppage though and after another flurry of punches Miles was back down on his haunches and this time he did not get up - handing Camacho the title.
"I'm happy, Eddie Hearn said I'm one step away from a British title so here we go baby," said Camacho after the win.
"I've won this tournament here and taken all them out so the next step is up to Eddie. Coming onto Prizefighter wasn't about the money it was about showing everyone my class what a good boxer I am. I've still got that explosive power but I can box as well."
Hearn added: "He's one of the few shining lights tonight too many of the guys didn't put it on the line in the quarter finals but Wadi did and he deserved it.
"He's a colourful character in this division and he's going to go on and challenge for British titles that's for sure."
Camacho takes home the £32,000 first prize and also a £2,000 bonus for that stoppage in the final.
"I had a tough semi-final and that's taken it out of me, not to take anything away from him, he hit me with the same shot he got me with last time but I just didn't have much left," said Miles.
"I'm definitely not finished yet. I beat the former European champion and I've only just been with my new trainer for two weeks."
---
Click here for completely free £10 bet with Sky Bet
---