Price must learn from Klitschko
As David Price shrugs off the ache and embarrassment of his first professional defeat in Liverpool last Saturday night, he could do worse than consider the words of light-heavyweight great Roy Jones.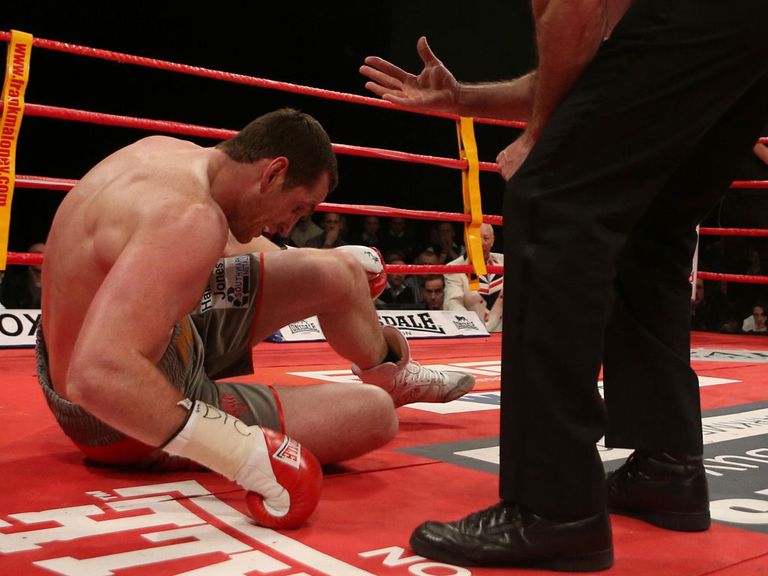 "Now everyone knows how he can be beaten," said Jones. "I wasn't surprised. He has no stamina and no heart."
Jones' comments were not referring to Price - although you could hear echoes of such a damning indictment reverberating around the boxing world as the I-told-you-so's came out in force to revel in Price's shock knockout loss to American Tony Thompson.
Rather, Jones was referring to a certain Wladimir Klitschko, moments after the then 28-year-old Ukrainian had been shockingly bludgeoned to third round defeat by Corrie Sanders in Germany in March 2003.
It was not just Jones who wrote off the gangly Klitschko. Plenty of other so-called experts rushed to write off his heavyweight title chances: there was surely no way back for the stamina-less, heartless Ivan Drago-clone.
Things would get even worse for Klitschko: two fights later he was stopped again, this time by the relatively ordinary Lamon Brewster.
But far from ending his career, it served to launch Klitschko on a 17-fight winning streak which took him all the way to the top of the world: so much so that the chief criticism of Klitschko now is not his chin, but the fact that he is so much better than every available opponent - bar his brother - that he had rendered the heavyweight division wholly uncompetitive.
That is one big PR makeover, and it is precisely the kind from which Price can take heart from as he begins the tortuous process of re-establishing himself on the international scene.
For the truth is there is no reason at all why a single cuff to his lug-hole should have the slightest bearing on Price's ambitions to one day take over from Klitschko as the best heavyweight boxer on the planet.
The ridiculous rush to write him off is born of the increasing, PR-led obsession with preserving unbeaten records, which actually often serve to do the latest batch of highly-hyped young fighters more harm than good.
The necessity to preserve an unbeaten record too often supercedes the need for a boxer to be given the fights he needs to learn his trade - too often leaving him wholly exposed when he finally gets the chance to fight for a major crown.
Witness the seemingly endless procession of next-big-things who elbow their way up out of the American hinterland and pronounce themselves fit to feast at boxing's top table on the evidence of a series of early-round wins over a score of Alabama club-fighters.
Or the crushing inadequacy with which Audley Harrison prepared for his first real title fight - against Danny Williams in December 2005 - after his early TV paymasters acquiesced to the notion that a big '0' was much more important than any form of genuine pugilistic development.
Price's promoter Frank Maloney took the fight with Thompson because he believed the clever, defensive American - who had twice shared the ring with Klitschko - would give Price plenty to think about.
It may not have happened in exactly the way he would have wanted, but Price will get more from that stray clip than he did when he clonked hopeless Pole Pavol Polakovic - who had lost seven of his previous eight fights - in Brentwood in June 2010.
In fact, he will possibly learn more from it than he had from his previous 15 fights put together.
Boxing being boxing, there is another positive Price can take out of the apparent calamity of last Saturday night.
Those who have shouted the odds from a distance without ever seriously entertaining the idea of sharing a ring with a 6ft 8in unbeaten puncher will have seen him topple at the hands of Thompson and may start to think differently.
What price now a sudden, belated change of heart from Tyson Fury?
In defeat, Price may just have inadvertently sealed the deal for a domestic blockbuster British boxing fans crave.
Ignore the Roy Joneses of this world who seem to take great delight in slashing deep red lines through the lists of genuine up-and-coming prospects. If Price can embrace the spirit of Wladimir Klitschko, he might well one day look back on last Saturday night, and be able to laugh.
---
Click here for completely free £10 bet with Sky Bet & £5 free every week
---