Rose faces must-win fight
Brian Rose admits he faces the biggest fight of his career when he takes on Juan Manuel Bonanni in Leeds on October 4.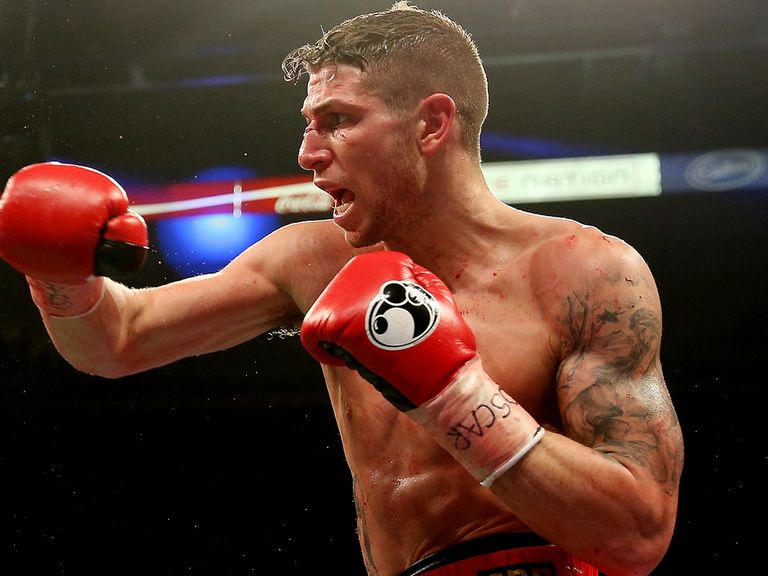 The Blackpool fighter suffered a crushing defeat when he challenged Demetrius Andrade for the WBO light-middleweight title back in June, being stopped in the seventh round after being down twice earlier in the fight.
Rose (25-2-1 7KOs) insists he still belongs at world level, but knows he can't afford any kind of slip up against Argentinian Bonanni when he fights on the undercard of Josh Warrington's European title bid.
"This, quite honestly, is the biggest fight of my career because it's my comeback fight," Rose told sportinglife.com.
"I might not be fighting someone as good as Andrade, or even my last five or six opponents, but I have to get the win and look good doing it. No disrespect, but I'm above an eight-rounder in Leeds – I should be topping bills.
"But this is the next step for me now and hopefully I'll be back topping bills soon. This is my career on the line – if I lose it would be the end for me. I'll have hit rock in my boxing career but I'm confident I'll get the job done and do a number on him.
"I've then asked if I can fight again in December because I can't have seven months out of the ring and then expect to perform at world level. I want to be out regularly, every two or three months, and work my way up again."
Rose admits he did question his future in the sport after that ruthless loss at the hands of Andrade, but with the support of his family he opted to continue and is convinced he will fight again at world level.
"Of course I asked myself questions - when you lose it's the most depressing thing in the world but one thing people can't take away from me is my missus and my kids so things could be worse," said Rose.
"I don't want people to question my hunger for the sport because I do believe I will get there again. I've done everything in my career except win a world title so that's my goal and I want to do it for my family and my son.
"I showed I had a lot of bottle in going over to America and fighting Andrade. A few people questioned my heart, saying I went there without believing in myself. It's just not the case – I got in there and fell short but sometimes you've got to hold your hands up and say he was better than you.
"I froze on the night and I didn't do anything I was supposed to do. I got in there and as soon as he started throwing punches - he was hitting me from all angles - I knew he'd beat me.
"My style suited him down to the ground – I did a 14-week camp and in the end I think I only hit him two or three times so I've still got so much more to give. I'm still fresh, I'm only 29 but a young 29 because I've never been in any real wars.  I'm going to prove that on October 4 by looking good and getting back to winning ways."
Rose insists he would be happy to step back down to domestic level after a fight with current British champion was mooted.
But ultimately he wants another chance to get his hands on a world title.
"Maybe I might have to be a bit more strategic about who I fight in the future, but it's also about looking after my family so if the money is right I'll fight anyone – it's as simple as that," he said.
"I'm in a position now where I've been at the top and I'll jump in with anyone – I've always had that frame of mind. People are talking about a fight with Liam Smith – I'd take that but the money has to be right and there have to be belts at stake. I feel I'm a level above that, but if I have to drop down I will.
"I didn't do myself justice against Andrade. If I get the chance to fight for another world title I will make sure there are no regrets."