Return of the King?
Adam France previews the main event of UFC 177 where Renan Barao takes on T.J Dillashaw for the bantamweight title.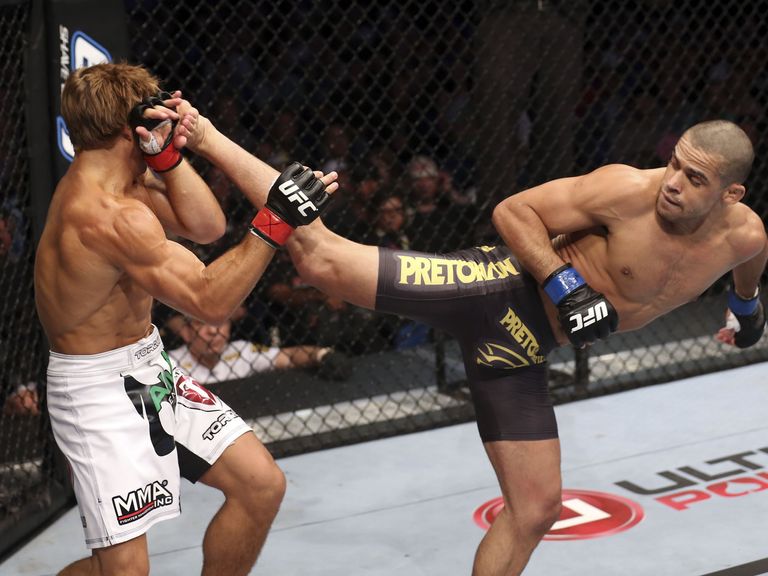 When these two fighters met in May of this year, Renan Barao was considered the best pound-for-pound fighter on the planet, riding a 32 fight winning streak, and T.J Dillashaw was an 8/1 underdog seemingly being fed to the wolves.
But, what a difference a night makes. As UFC colour commentator Joe Rogan put it "That was the most impressive performance I have ever seen in my life". Dillashaw dominated the fight, winning all five rounds and then finished Barao with two minutes to go to capture the UFC Bantamweight Championship.
Using slick footwork and head movement, Dillashaw kept Barao missing all night and landed devastating punch and kick combinations that left the audience mesmerised. It truly was a tactical masterpiece that had to be seen to be believed.
To put it into context for people not familiar with the UFC, Dillashaw beating Barao in the way that he did is like a League One side going to a Premier League side in the cup and winning.
There were a lot of questions raised after their first fight. Was it a fluke? Was Barao 100% healthy going into the fight? Could Dillashaw beat him again? Luckily for us all these questions will be answered on Saturday night when these two face off in the octagon for one of the most interesting and anticipated rematches in recent history.
Dillashaw will have home advantage this time around, fighting in Sacramento California where he lives and trains, so the thousands of fans inside the Sleep Train Arena will be behind their hero and doing their best to make it an uncomfortable evening for Barao. However there are a large number of Brazilians making the trip to America to support their native Barao and will hardly be quiet observers either.
Taking outside influences out of it, the main factor that will determine the victor for this bout is which fighter will have improved the most since they last met. For Dillashaw who seemingly fought the perfect fight, improvement may be the last thing on his mind, but it should be known that he will not be fighting the same Renan Barao that he did in May.
The Brazilian has been a man possessed to get his bantamweight title back, training harder than ever and he will definitely have a better game plan than he did in the first fight, which seemed to be throw heavy hooks and hope one of them lands.
Another factor in Barao's favour is that Dillashaw no longer has the element of surprise. Everyone watching the first fight was shocked at how dominant Dillashaw was in the stand-up game as he was known as being more of a grappler; the most shocked of all was Barao who couldn't believe what this underdog wrestler was doing to him on the feet. So this time around Barao will be training for a technical kick-boxer not a wrestler who can throw heavy punches.
This really is one of those fights where no one knows what is going to happen. Dillashaw now has the threat of being a world class wrestler as well as being a tactician on his feet, but Barao didn't win 32 fights in a row by accident, and is still easily in the top three pound-for-pound fighters in the UFC today. 
The only certain thing is that it will be a great fight that should not be missed and would be a perfect fight for someone who has never seen MMA before to watch as you are going to see two of the best technical fighters in the world in a human chess match for the world title.
Verdict:
Sky Bet have Dillashaw as a slight favourite going into the fight at 4/6 and Barao the underdog at 6/5. This is interesting as really both fighters should be going in at pretty much even, so there is an opportunity to make a good return betting on Barao who still remains the favourite in the eyes of the majority of the MMA media.
I can't see either fighter finishing the other inside the distance and therefore expect a points victory, for which Barao is 7/2 to achieve.