Gavin to be Euro king
Our Simon Crawford thinks Frankie Gavin can dethrone European welterweight Leonard Bundu on Friday night.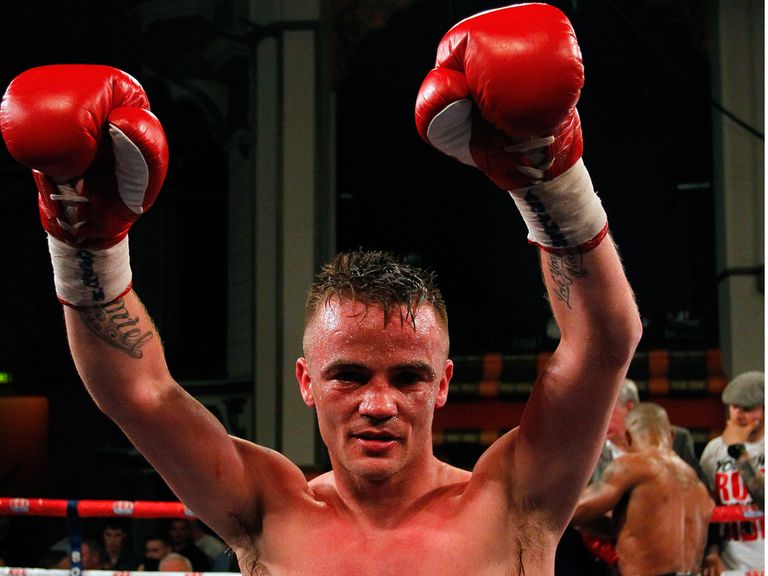 Our Simon Crawford thinks Frankie Gavin can dethrone European welterweight Leonard Bundu on Friday night.
1pt Frankie Gavin to win in rounds 9-12 - Skilful boxer and he can finish strongly against his older rival
Frankie Gavin faces the hardest fight of his career to date when he tackles the teak-tough Leonard Bundu, with the Italian's European welterweight title at stake on Friday night in Wolverhampton.
After a stellar amateur career that saw him win 100 of 121 contests, as well as becoming English boxing's first ever world amateur champion in 2007, the 28-year-old from Birmingham has entered the pro ranks almost seamlessly - having won all 19 contests, with 12 coming by way of KO.
Gavin's career has taken the traditional route.
First of all he won the British title before defending it three times to win the coveted Lonsdale strap outright, and then also claiming the Commonwealth belt by beating Denton Vassell.
The European crown is next in his sights and Gavin is confident that he can deliver in front of his own fans.
"Ive dreamt of this since I was a kid, winning the British, Commonwealth, and European titles and now I can't believe it's nearly a reality," he said.
"Nothing is getting in the way of me winning the European title. I've achieved everything else I've set out to do so far and this is the next step for me.
"Bundu is a tough, strong, champion and gets my respect, but I believe that my skills are far superior to his and he won't be able to deal with what I'm going to do."
Southpaw Gavin was handed something of a wake-up call in his last outing against Namibian Sacky Shikukutu back in March, who dropped him in the second round with a short left hand.
Gavin, who claimed the flash knockdown was actually a slip after the fight, picked his shots well throughout the rest of the contest and did not suffer any further setbacks .
At the end of the 12 rounds Gavin was favoured by 117-111 and 118-109 twice on the three judges' scorecards.
Like Shikukutu, 39-year-old Bundu (30-0-2 11KOs) is relatively small in height at 5ft 6ins for a welterweight so Gavin at 5ft 10ins should have considerable advantages in both height and reach.
But Bundu cannot be underestimated is any way, with his last outing being a 12th round stoppage of Colchester's Lee Purdy in London last December.
The Italian veteran has plenty of respect for his opponent, but insists the fight has come too soon for Gavin."
"Gavin is leagues above Purdy. He was a world-class amateur and in the professionals he's done very well - he's unbeaten and the British and Commonwealth champion," said Bundu.
"Still I think that this is not his time yet, he's very mistaken if he thinks because I'm 39 that I'm old and past it. I feel like I did when I was 20.
"He'll have the opportunity to fight for it another time, but this Friday night the title is coming home to Italy."
At first glance this appears to be very much a 50/50 contest, with the younger pretender to the throne looking to topple the more experienced champion.
But I do think Gavin has everything in his favour to pull this off against his fellow southpaw in the battle of the 'Os'.
Despite Bundu taking out Purdy in the capital, home advantage will be crucial and Wolverhampton's Civic Hall will be a real bear pit.
As I've already mentioned, Gavin has height and reach in his favour which should allow him to keep the fight at distance when he needs it to be and thus lessening the chances of being caught as he was against Shikukutu.
And even as Bundu admits, Gavin is levels above the very game Purdy who still gave Bundu plenty of problems.
If Purdy can cause the champion problems, then Gavin could cause him nightmares if he fights to his potential.
Bundu's 39 years will catch up with him at some point and I can see Gavin's pressure and accurate shots getting to him.
He is technically sound, has a solid defence and also has power as Vassell will testify, the Manchester man stopped with a broken jaw just over a year ago.
A Gavin win on points offers little value but I can see him finishing the fight strongly and forcing a late stoppage so I'm going to have a small wager on the Brummie to win between rounds 9-12.